Reality itself continues its ever unraveling spinout, as our own sense of what is known and unknown spirals out of control to such a point that the chaos paradoxically becomes regular in occurrence. This week's glitch in the matrix is perhaps not the most egregious, but it is a certain bizarre set of players, as Alfonso Ribeiro — best known for playing Will Smith's stuffy cousin Carlton Banks in the timeless '90s masterpiece de jour The Fresh Prince of Bel-Air — is suing Epic Games over Fortnite's use of the Carlton Dance from said show, a beloved relic in pop culture.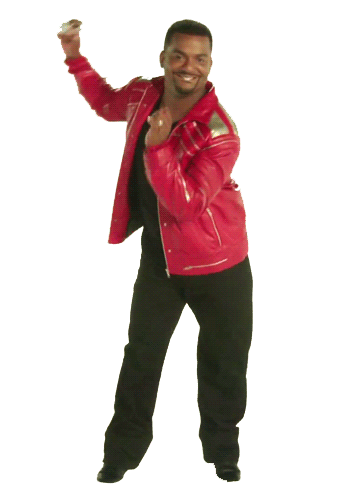 Fortnite's "Fresh" emote is pretty much just a straight-up ripoff of the famous boogie (and without even including Tom Jones' "It's Not Unusual" as a backing track!). TMZ reports that Rebeiro is actually in the process of copyrighting the dance, and is suing 2K Games as well for their usage of the dance in NBA 2K16.
"It is widely recognized that Mr. Ribeiro's likeness and intellectual property have been misappropriated by Epic Games in the most popular video game currently in the world, Fortnite", Ribeiro's lawyer told TMZ. "Epic has earned record profits off of downloadable content in the game, including emotes like 'Fresh.' Yet Epic has failed to compensate or even ask permission from Mr. Ribeiro for the use of his likeness and iconic intellectual property."
While it seems like a bit of a goofy situation (and I certainly opened this article as such), it is a microcosm of a question Fortnite has been facing all year with regards to its dances. Many of the game's emotes are based on real life dance moves from creatives (take the "Tidy" dance, based on Snoop Dogg's "Drop It Like It's Hot") which were created, codified, and popularized before Fortnite was a mainstream success. Artists like Chance the Rapper have argued that there should be some way (such as adding songs as backing music for the dances) that the original creators can be compensated for Epic's usage of the work. Ribeiro's lawsuit is just another incident in the larger scheme of things.

Only time will tell whether the Carlton Dance will belong to its original owner or be expropriated for continued profit by the folks at Epic. But for the moment, I think I'll just take a step back and revel in the peculiarity of the situation.
Leave a Comment