The announcement of Joker from Persona 5 as the first DLC character for Smash Ultimate sent waves across the internet, as fans of the hit JRPG rejoiced for their sweet, sweet representation. But it also prompted questions: who among the remaining four roster picks could match the same level of shock and awe?
Well, there is a possibility — a small and uncertain one — that we may know. On December 10th, a rumor began on Japanese textboard 5channel, where the following was posted (all translations courtesy of Persona Central):
Jack Frost appears on screen with a skill
Marketing of P5R (complete version) and P5U (fighting game)P5R is 2019
P5U is delayed because Arc is busy with the development of a

Granblue fighting game

The last bit is the important one — it's in reference to the just-revealed ArcSys fighting game Granblue Fantasy Versus, which was revealed mere days ago — meaning that the poster either knew of its existence ahead of time or made an incredibly lucky prediction. And while the P5 spinoffs mentioned are tantalizing (and could motion towards a presence on Switch in conjunction with Smash), the other prediction in the post mentions another fighter for Smash: Erdrick from Dragon Quest:
Erdrick (Male) and Erdrick (Female), 2 colors each of Anlucia and the Dragon Quest XI Hero
Slime appears on screen with a skill
Achieved through active collaboration on Square's side
To the benefit of overseas marketing for the DQ series
For those not in the know, Erdrick is a legendary figure in the Dragon Quest lore, as a mythic hero in the first and second titles and (spoilers!) the playable character in the third. As far as human representatives in the series go, he's probably the favorite choice. And a DQ rep makes sense — the series is apocalyptically popular in Japan and could use a marketing push in the West, especially with the upcoming Switch release of Dragon Quest XI.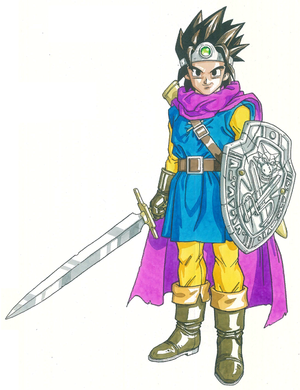 But does this mean that the leak is wholly credible? Like all rumors, we can only speculate at this point in time. The Granblue detail certainly lends some credibility, but the rest of the post is up in the air — and just knowing the existence of a Granblue fighting game and constructing a rumor mill from that is entirely possible. But we'll have to wait and see as time ticks down until the arrival of more info on Smash Ultimate's DLC.
Leave a Comment