Are you all ready to go to the Upside Down?
For us Stranger Things fans out there — and I know there are quite a few — the wait for Stranger Things Season 3 has been a long and grueling one. The retro, '80s-style sci-fi horror has captured tons of people's hearts with its incredible universe and characters, so the wait hasn't exactly been easy.
Luckily for us, the Duffer Brothers appeared at tonight's Game Awards to present some very special news.
In conjunction with Netflix, it looks like the development company BonusXP will be creating a game based on the third season of the show, appropriately titled Stranger Things 3: The Game. While we haven't seen much game footage yet, the game seems to draw inspiration from arcade games popular in the '80s, which seems fitting considering the subject material.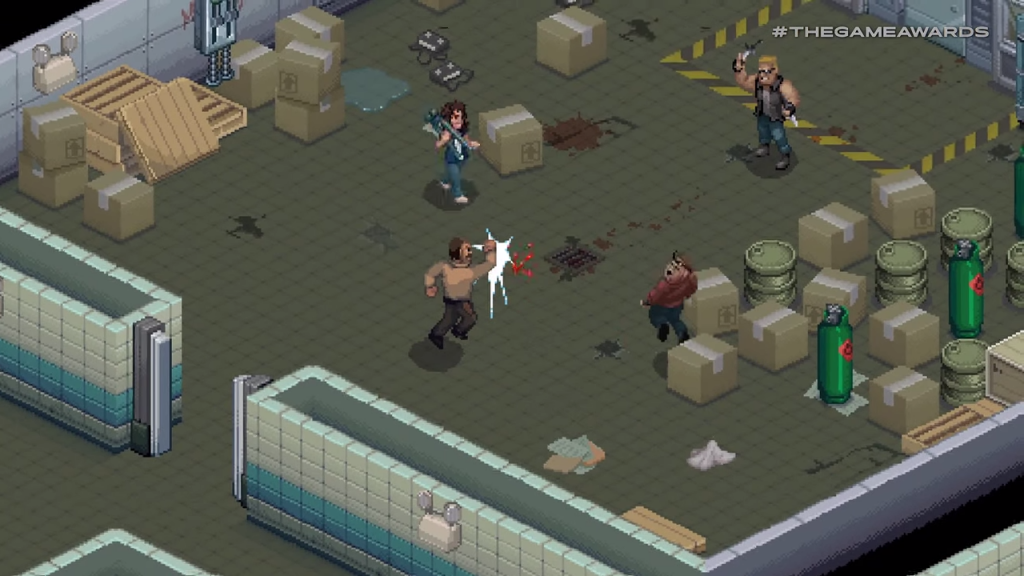 Some might wonder why we'd be getting a game for the third season without having ever had one for the first or second, but it seems that the game is being created in part as promotional material for the upcoming season, which already has a lot of hype surrounding it after the end of Season 2. Despite this, however, the game looks competently made, with beautiful graphics and gameplay that looks like a blast; I wouldn't be too hung up on the fact that it's also being used as a promotion for the TV show.
Stranger Things 3: The Game from @BonusXP is coming to all platforms. Hold onto your quarters. #TheGameAwards pic.twitter.com/m00x1nGeFy

— NX (@NXOnNetflix) December 7, 2018

The game also looks to be a co-op experience, though I can't imagine single player won't also be an option. In the trailer we saw, we see that Hopper, Steve, and Lucas all seem to be playable characters, though I think it's safe to assume that we'll see the likes of Mike, Will, Dustin, Max, Eleven, and Joyce as playable characters as well. Of course, only time will tell!
We've yet to get a release date or a full explanation of the story yet; I wouldn't count on it being a recreation of Season 3 if it comes out before the show, however if it comes out around the same time I think it's a safe bet that it'll follow the plot of the season pretty closely. We'll have to wait for more info to find out these details!
Regardless, Stranger Things 3: The Game looks to be a promising and fun experience for anyone, especially the people who've seen and enjoyed the show up to this point. And if you haven't? I'd seriously recommend it.
Stranger Things 3: The Game will release on the Nintendo Switch, alongside all other platforms! Stay tuned for a release date!
Leave a Comment