I've been patiently awaiting any word on when Nicalis' upcoming puzzler would be coming, and today they've delivered. We now know that Crystal Crisis will fall into place on Switch on April 23rd, 2019.
On April 23, 2019, #CrystalCrisis will be released for #NintendoSwitch…and #PS4! Also look for #TheEndIsNigh and #Dungreed on PS4 in 2019! https://t.co/KUwMBPwKQw pic.twitter.com/xJRpyVHQtI

— Nicalis, Inc. (@nicalis) December 5, 2018

Looking to be inspired by Puzzle Fighter and other competitive falling block games, Crystal Crisis brings together Nicalis' own characters as well as other unexpected faces and guests. Whoever thought Astro Boy could match puzzling wits with old TurboGrafx-16 mascot Johnny Turbo? If that sounds up your alley, or you just can't get enough of matching colored tiles, you need only wait a few more months.
You can pre-order Crystal Crisis for Nintendo Switch on Amazon today!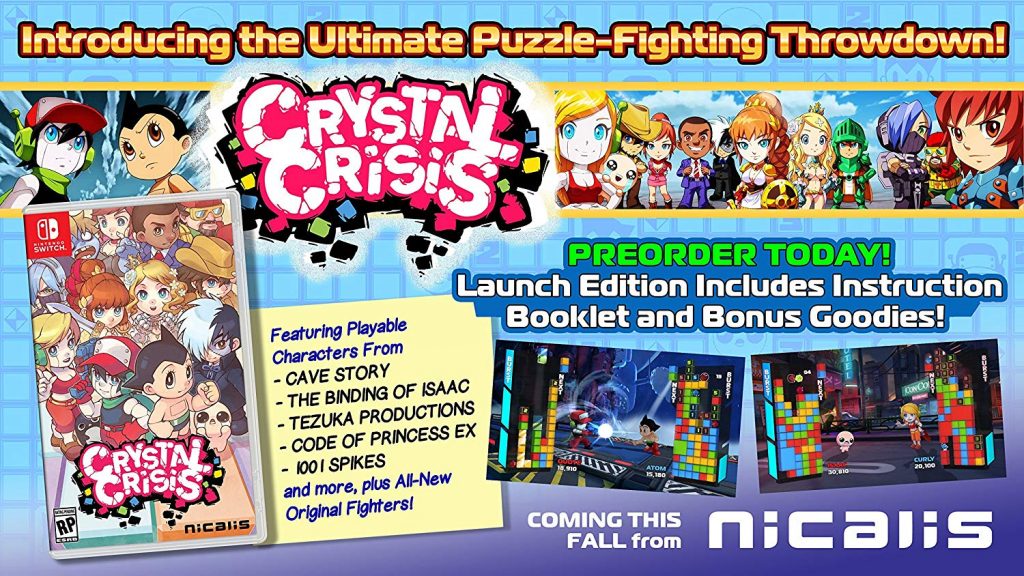 Leave a Comment