Ever since its full E3 2018 reveal, Nintendo has been supplying daily updates to the Super Smash Bros. Ultimate website. Fighter spotlights, Assist Trophies, Pokémon, new music, and more are all being shown off to get you ready for the biggest crossover around! Let's have a look at what Nintendo shared for the week of November 26th:
11/26 – Diddy Kong quests his way back to Smash!

He's back again, and about time, too! DK's little buddy always fit right into Smash, being a strong and agile fighter with some surprisingly effective barrel tech to set himself apart from the rest of the bunch. He'll have his hands, feet, and tail full now that King K. Rool's crashed the competition, but everybody knows a crown can't compare to a stylin' Nintendo cap.
11/27 – Lucas promises no crying until the end!
Some things never change in Smash. Among them is, thanks to Lucas, a playable character from a game America never saw. This Mother 3 protagonist has come a long way from Nowhere to bring the power of Love to the fight. He's not alone either, with a reliable Rope Snake to keep him on stage and party members Kumatora and Boney to assist in his Final Smash.
11/28 – Breath of the Wild brings music from its 2017 Switch Presentation trailer

We all knew we'd be getting new Zelda music in Smash, it comes with the territory really. But I never would've guessed that some would arrive from not a game, but a trailer. Don't mistake that for a complaint though, because this one's suitably grandiose and powerful, courtesy of Ryo Nagamatsu.
Speaking of music, today also brought a shout out to the "Lifelight," the game's theme. More specifically, the singers for both the Japanese and English versions of it. Erina Koga and Abby Trott lend their voices to the game, and we thank them for doing so.
The sun sets on Suzaku Castle, but it's a new dawn for it in terms of music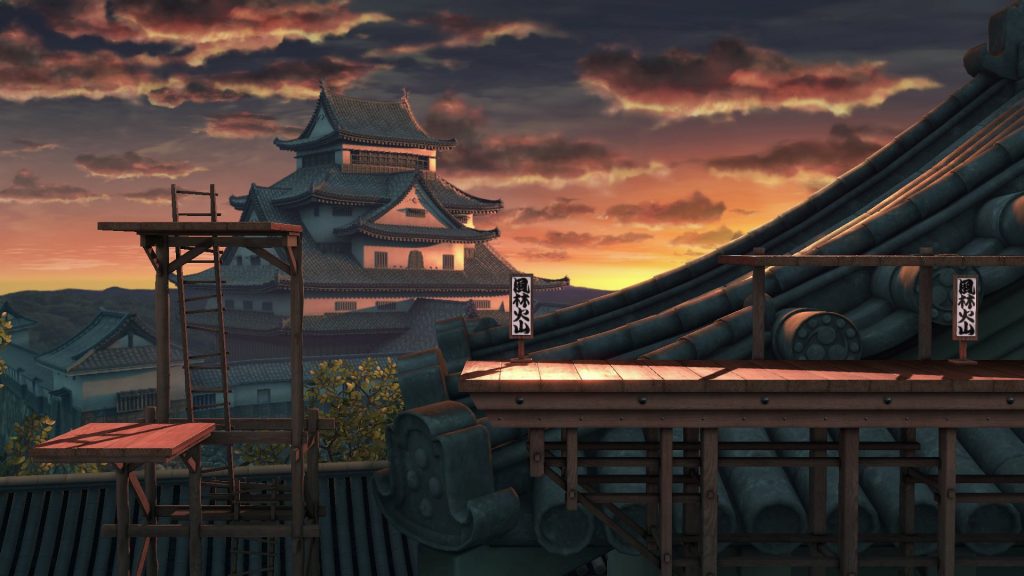 That's right, even more music based information! Nestled into the daily posting for Suzaku Castle, now upgraded from Smash 4 DLC to a base game arena, was a fact that Street Fighter fans have gotta be loving. 16 different character themes will be available as music here, potentially uniting the entire SFII cast, at least as far as soundtracks go.
11/29 – Flies & Hand Assist Trophy will have fighters dropping like…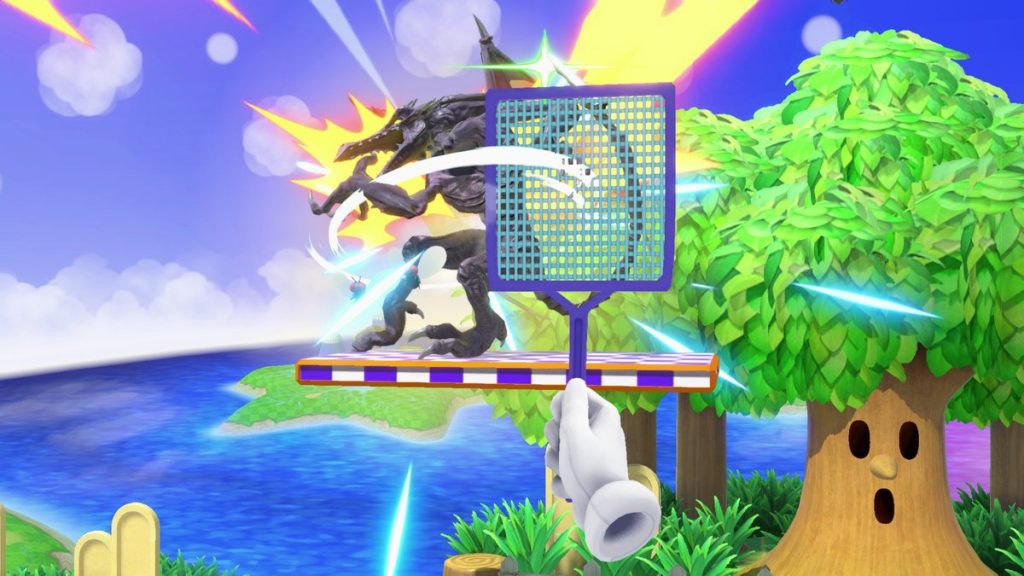 Joining the ranks of oddball Assist Trophies this time around is Flies & Hand. Coming from Mario Paint to swat away fighters, it's a great addition and manages to cover not just its game of origin, but the SNES mouse peripheral. Just keep it away from the Pikmin…
11/30 – Yoshi ready to ride once again!

Here he is, another one of the original eight Super Smash Bros. fighters. Yoshi's been Mario's pal for decades and even if his main claim to fame has been his fast feet and use as a mount, he can put up a fight, too. Where would Baby Mario be if the Yoshis didn't do their darndest to get him home, huh?

That's all for last week's news! Let us know which featured post was your favorite this time, and look forward to a few more updates as we close in on the final days between us all and Super Smash Bros. Ultimate's big release on December 7th.
Leave a Comment