2019 may feel some ways away but it'll sneak up on us pretty fast. Thankfully, Splatoon 2 will be there to give us some cozy familiarity as we enter the final year of the 2010's, with a special themed event called Frosty Fest.
Not unlike this year's Halloween event, which saw Inkopolis covered in spooky decorations and unique ink, Frosty Fest turns the game world into a classy winter wonderland, with sparkling glitter-filled ink, Pearl and Marina decked out in gold and white duds respectively, and a gorgeous tree, center stage.





It's all in service to 2019's first global Splatfest, which asks the question: "Who do you get most excited to spend the holidays with? Family, or Friends?"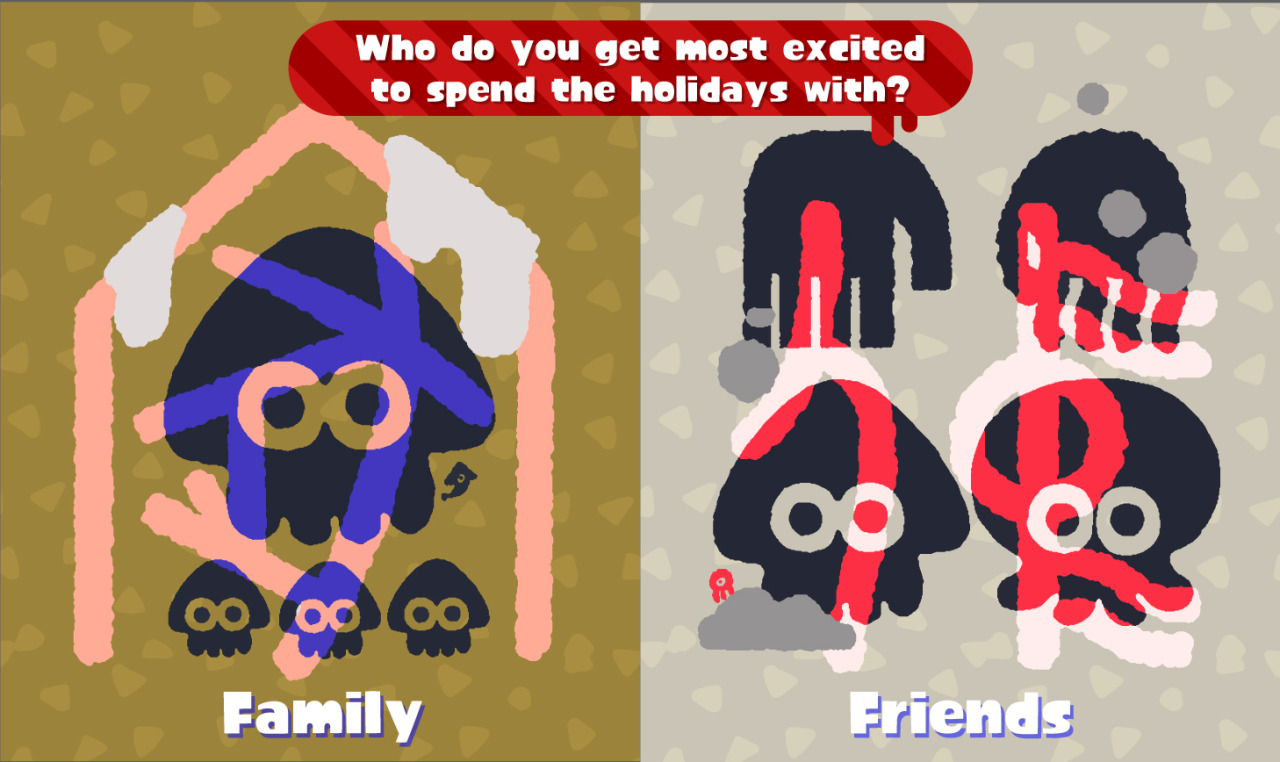 The Splatfest will be a 48-hour event, lasting from from January 4th, 2:00 p.m. PT, to January 6th, 2:00 p.m. PT.
Ahead of that though you'll want to keep an eye on the Switch's Splatoon 2 News Channel, as the Squid Research Lab will be distributing some of the items below throughout late December.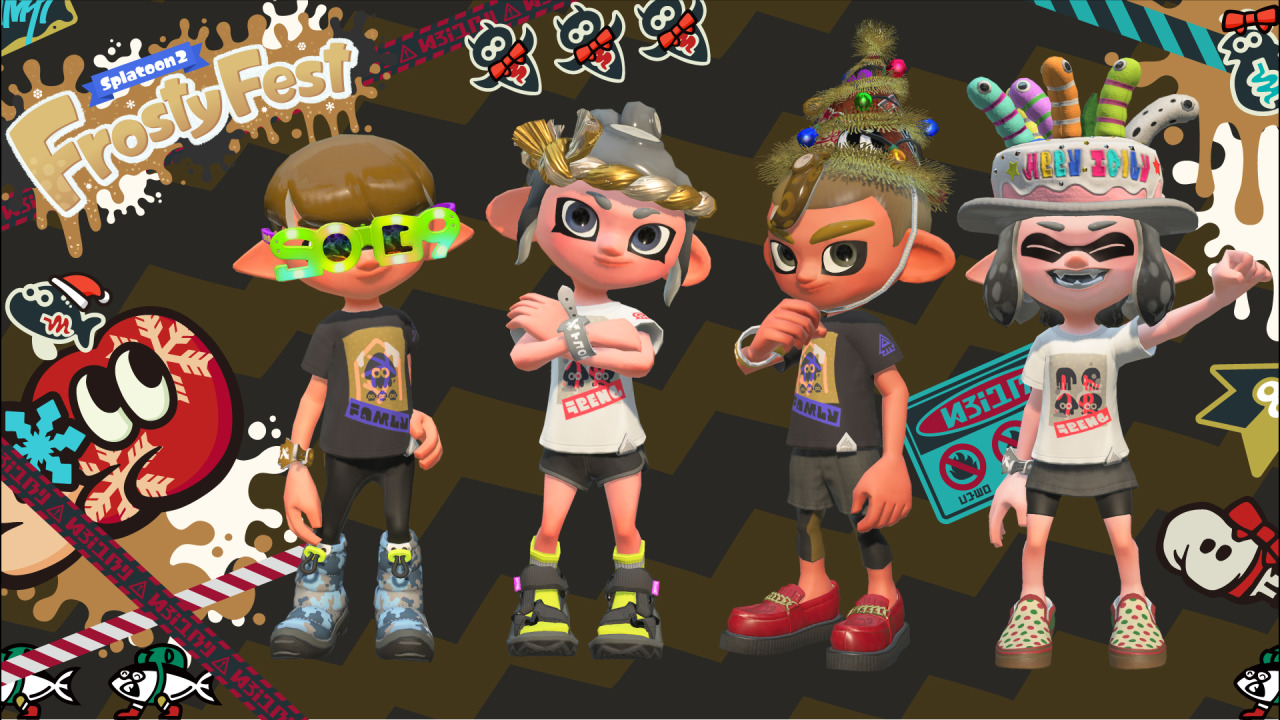 It definitely seems like it'll be a great way to kick off the new year!
Leave a Comment