Alongside all of this morning's Animal Crossing: Pocket Camp updates comes a brand new fortune cookie. That's right, you're going to find Fauna's toy day cookie at the Fortune Cookie Shop in the Market Place today!

If you've been a longtime player of the Animal Crossing series, you're probably already familiar with the in-game holiday Toy Day. For any newbies though, Toy Day is celebrated on December 24th in previous titles like New Leaf and City Folk every year, and players are tasked with dressing up like Santa to deliver gifts to villagers. (Cute, right?!)
It looks like Toy Day is coming to Pocket Camp now too, as this newest cookie is packed to the brim with furniture and clothing that are perfect for celebrating the holiday. Check out the full item list: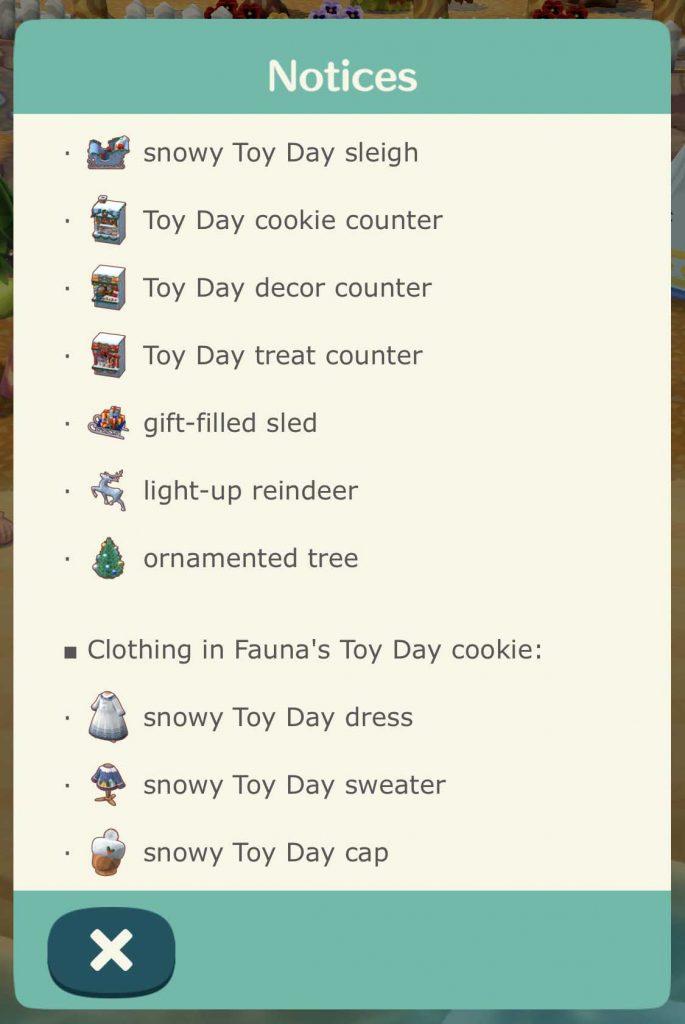 As always, this fortune cookie includes a spotlight item, with this one being the snowy Toy Day sleigh. By acquiring the item and fulfilling animals' requirements, you'll have the opportunity to view a special memory of Fauna and Angus.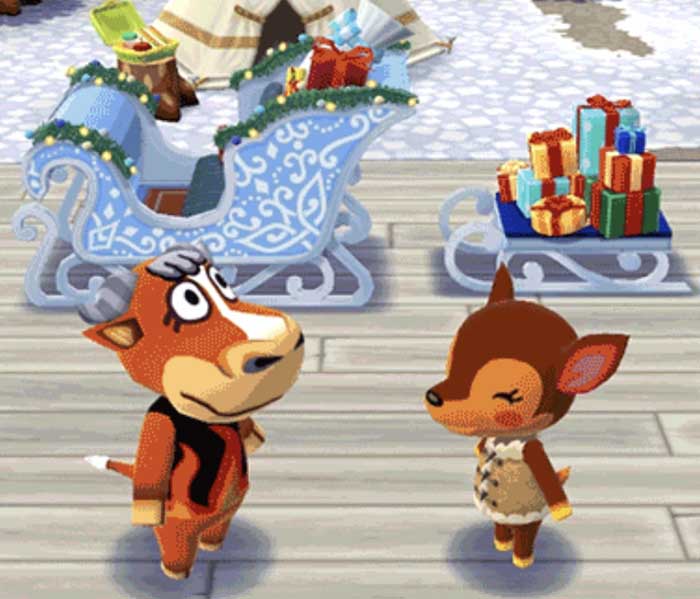 Fauna's Toy Day cookie will be available until December 25th at 11:59 p.m., which gives you just under a month to try to nab all the sparkly new items. Good luck getting your favorites, campers!
Leave a Comment