With Animal Crossing: Pocket Camp's first anniversary in full swing right now, there really is no better time to introduce some changes to the game. Have a look at what you can expect:
Cabin, walling, and flooring
First mentioned just days ago, the cabin is now available for you to decorate and host animals at today! After you download the latest update, you'll be greeted with a slew of notices upon signing into the game — with the cabin serving as the most exciting news for sure. Decorate your new interior with furniture (wallpaper and flooring, too!) and invite your favorite animals to join you for a fun gathering inside the cozy cabin.

For any newer campers out there, it's important to note that you'll have access to the cabin at level 15. (No worries, that's not exactly a crazy feat to reach!)
Pocket Camp's making things even more fun by providing you with new crafting options for walling and flooring. Expand your winter experience to the indoors by crafting the new snowman wall and snowman carpet. Or if you're more in the mood to celebrate the upcoming holidays, the Jingle wall might fit your vibe better. Simply head to the crafting menu to check out the newly added options.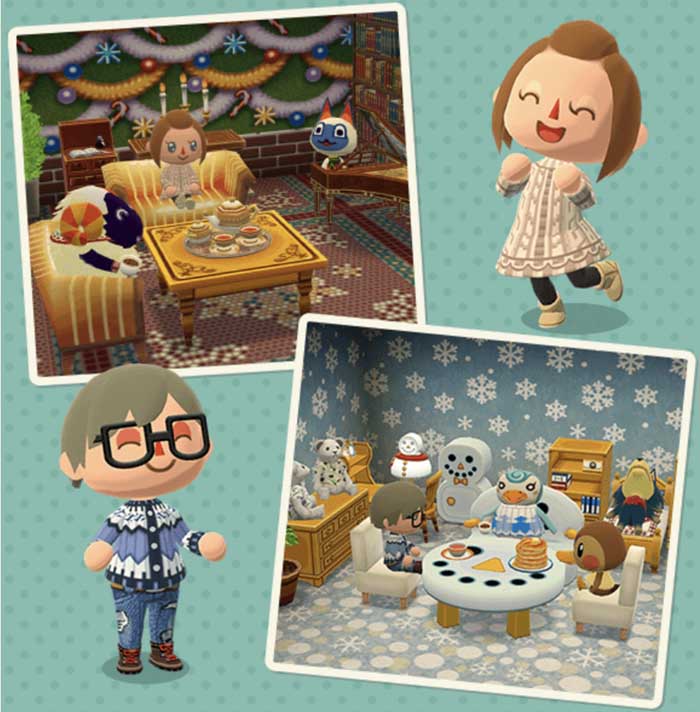 Friend list
Your Friends List has also received snazzy new updates! First things first, you'll find that the friends icon has been moved from the top navigation menu to the bottom of the right screen under the icon of Isabelle.
Most excitingly, you can now share a favorite photo that you took within the game in your list. And to help consolidate a bunch of the features that involve all your friends, you can also do the following:
Give kudos directly from your Friends List
Help your buds in Shovelstrike Quarry from your Friends List
Buy Market Box items from the Player Information page
Check how may Kudos a player has received from the My Information and Player Information pages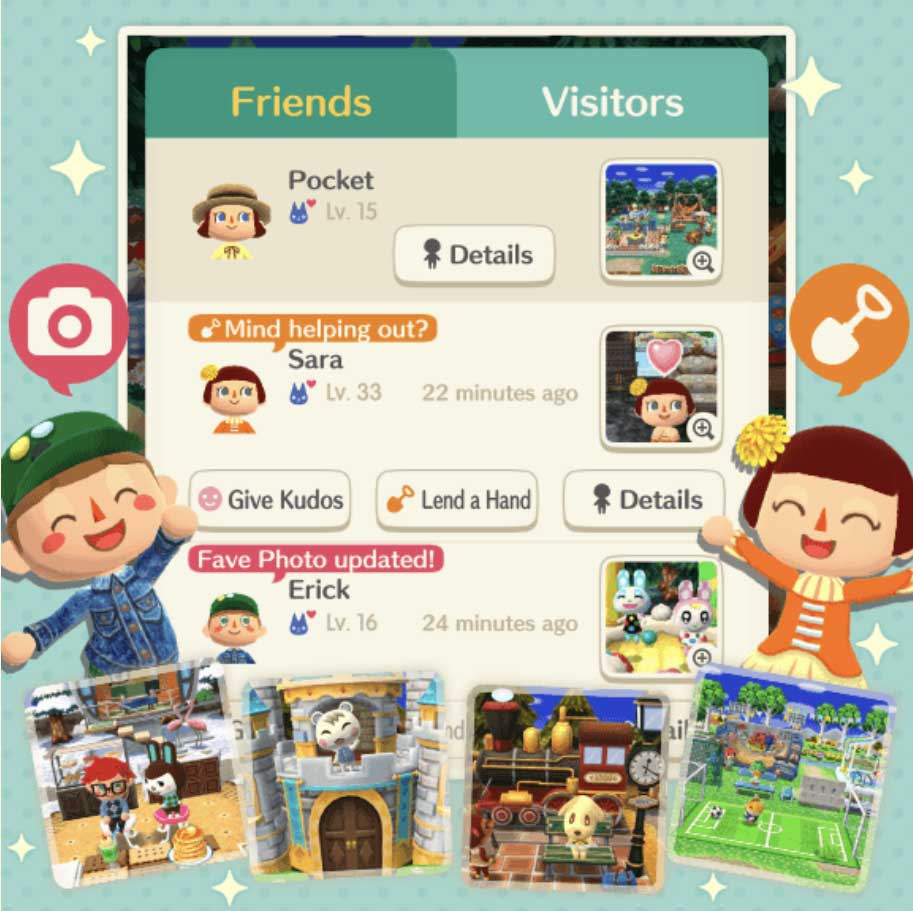 Keep checkin' back!
We covered all the bigger updates this time around, but keep in mind that there are other, smaller changes that were made to Pocket Camp during last night's maintenance — you can check those details in your in-game notices.
Have fun out there, campers!
Leave a Comment