Missed out on the Super Smash Bros. wave of amiibo the first time it happened? Well, Nintendo of Japan has you covered, with one of the largest and more bizarre bundles we've ever seen.
According to Japanese Nintendo, Amazon Japan will be selling a limited 50 boxes that contain most all of the previously released amiibo, plus newcomers K. Rool, Inkling, Ridley, Wolf, the Ice Climbers and Piranha Plant, starting December 7th, the game's release date. A poster will also be included. While this bundle looks pretty amazing, it's limited to a total of 50 units in total. (Edit: For some reason, Falco and the Mii Fighters are excluded from this set. We're not sure if this is an oversight or if they are truly excluded from this bundle.)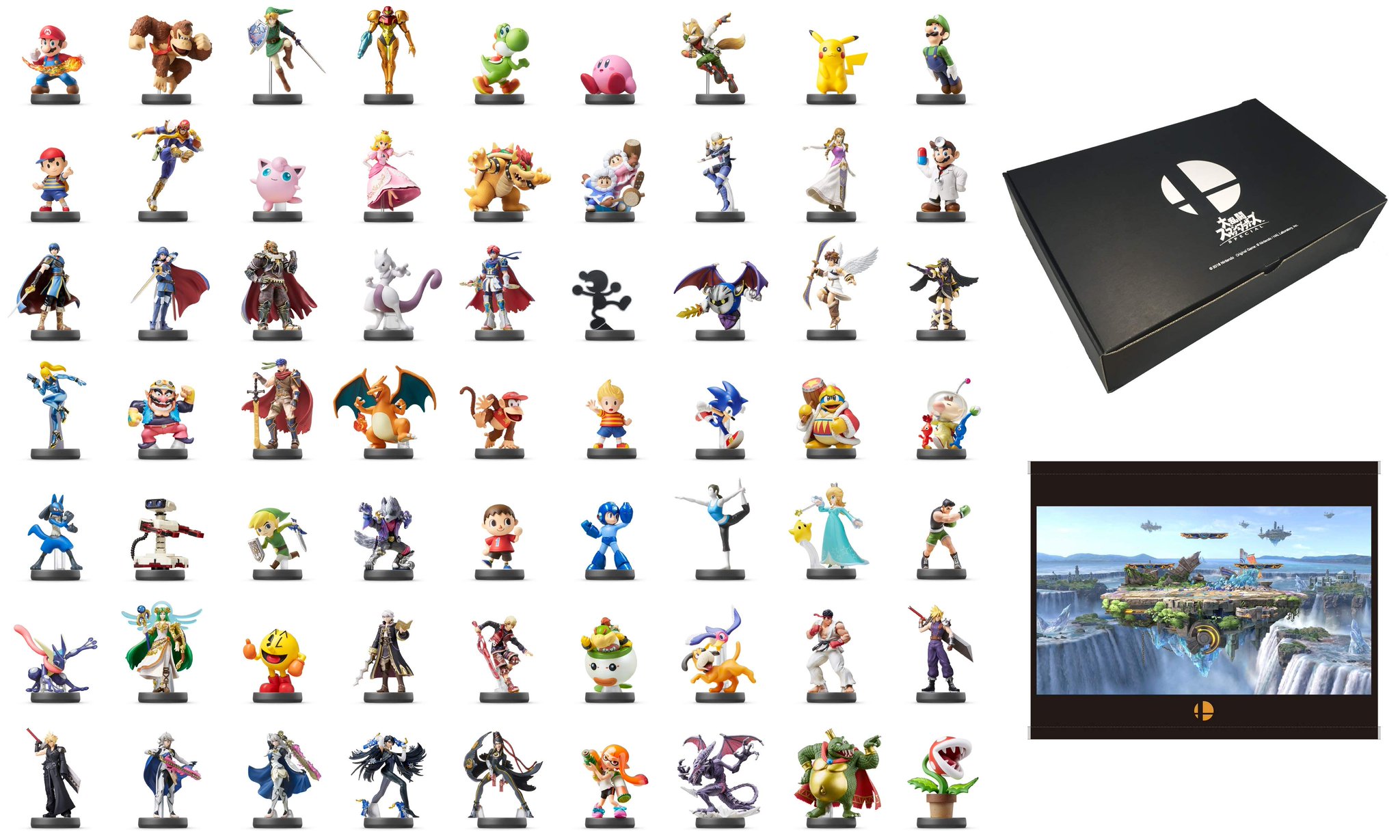 Unfortunately, just because they're selling on that date doesn't mean they're shipping then too – given K. Rool and Piranha Plant are set for a February release, it may take a while. Pricing has also not yet been confirmed, but it's almost certainly not gonna come cheap.
There's no word on whether this bundle will release in the west but we'll be sure to let you know if something similar is announced.
Leave a Comment