If you're a denizen of Southern California who's looking to get in on a fancy get together celebrating the release the launch of Super Smash Bros. Ultimate, look no further — Game Realms, a big retro and current game store in Burbank, California, is hosting a launch party for the game on December 8th.
Running from 1-5 p.m., the event features prolific voice actors Xander Mobus (the game's announcer) and David Hayter (Solid Snake), who you can meet and have sign your game. You'll also be able to play some Smash with folks at one of the coolest game stores in SoCal, so be sure to check it out if you're interested.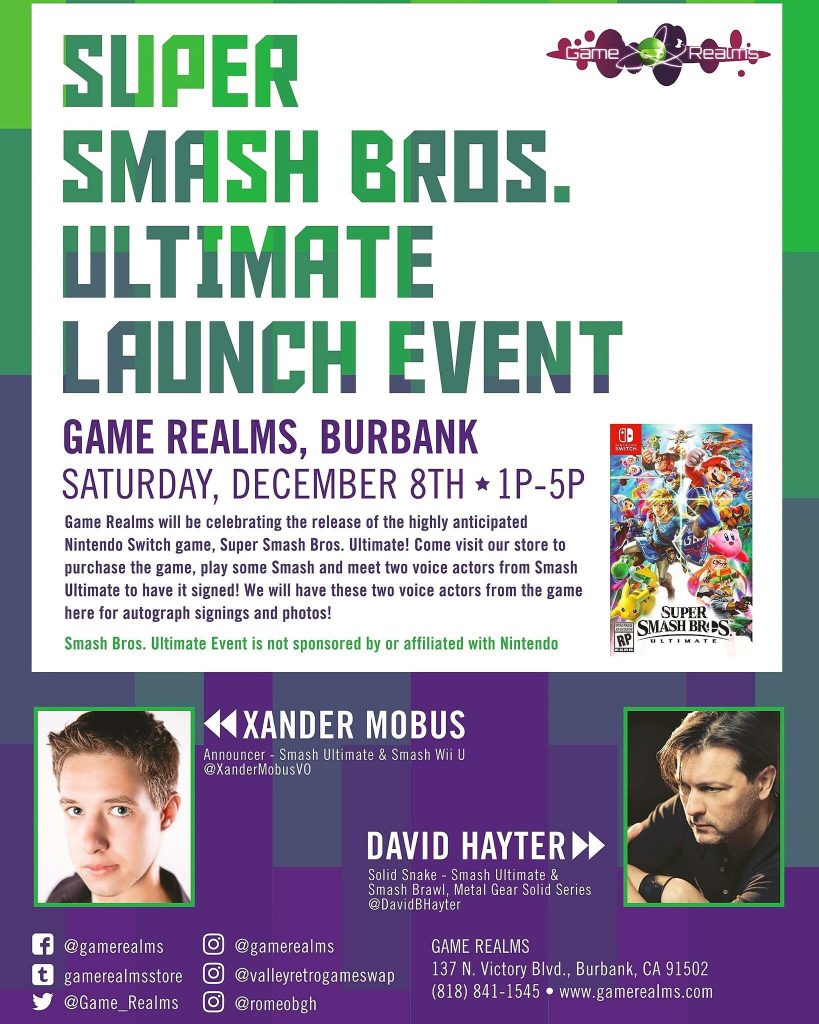 You can find more details at the Game Realms website. Super Smash Bros. Ultimate releases the day before the event, December 7th.
Leave a Comment