A new Splatoon 2 season is about to begin, and in the wake of Splatoween it looks like a few treats were left over. While we know we won't be getting any new maps for the main game modes, the bump to Version 4.2.0 will bring a new stage for Salmon Run.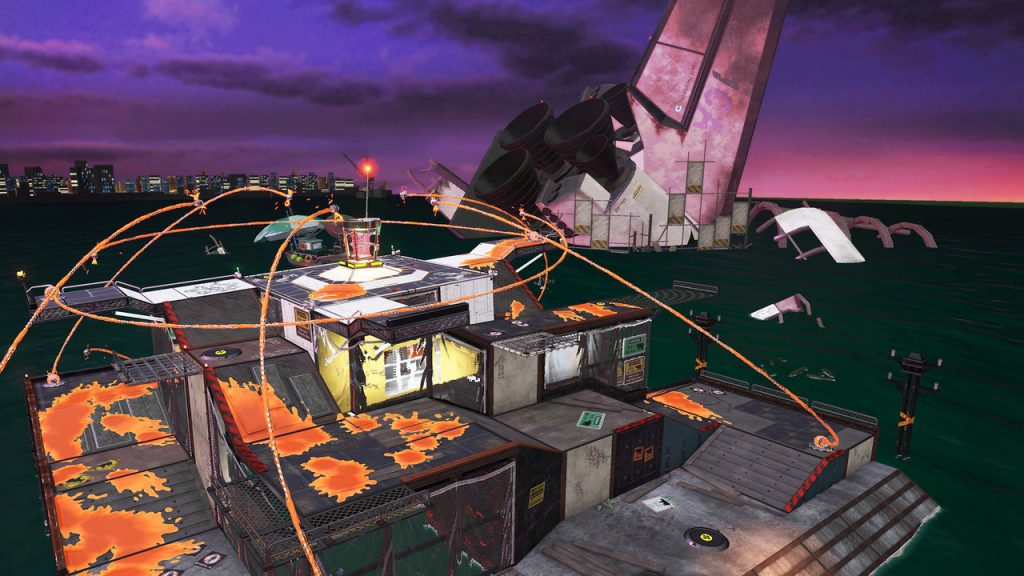 Called the Ruins of Ark Polaris, it looks to be a rail-heavy area wreathed and reefed with wreckage. It's enough to make you want to put up with Grizzco's maltreatment of employees to check out the end of another era of Splatoon content. Still, if it leads to more paydays and plenty of splatted Salmonids, then I say bring it on!
Going from grimy and bleak to modern and sleek, the next wave of Kensa Collection weapons will also be arriving with the update. Some of them will also be sporting not only the Ultra Stamp special weapon, but a new sub weapon called the Torpedo.
This one will change shape and float in the air for a bit when thrown near an enemy before homing in on them and letting out plenty of ink. A sub weapon that doesn't need to be aimed, coats the stage, and might splat an enemy? Sounds like a done deal right? That lack of precision comes with a drawback, as unlike some of the other explosives this one can be shot down once airborne and doesn't travel too fast in the first place. Try and hit those surprise angles!

As for the weapons themselves, the Kensa Splattershot Jr. will pair the Torpedo with the Bubble Blower special while the Kensa Undercover Brella gives the new sub a chance alongside Ink Armor for some added protection. The Kensa Octobrush goes the other way, packing the Ultra Stamp special alongside the Suction Bomb for plenty of ink splashes. Lastly is a Kensa L-3 Nozzlenose, set to give you some breathing room via the Splash Wall while taking enemies' breath away with the Ultra Stamp.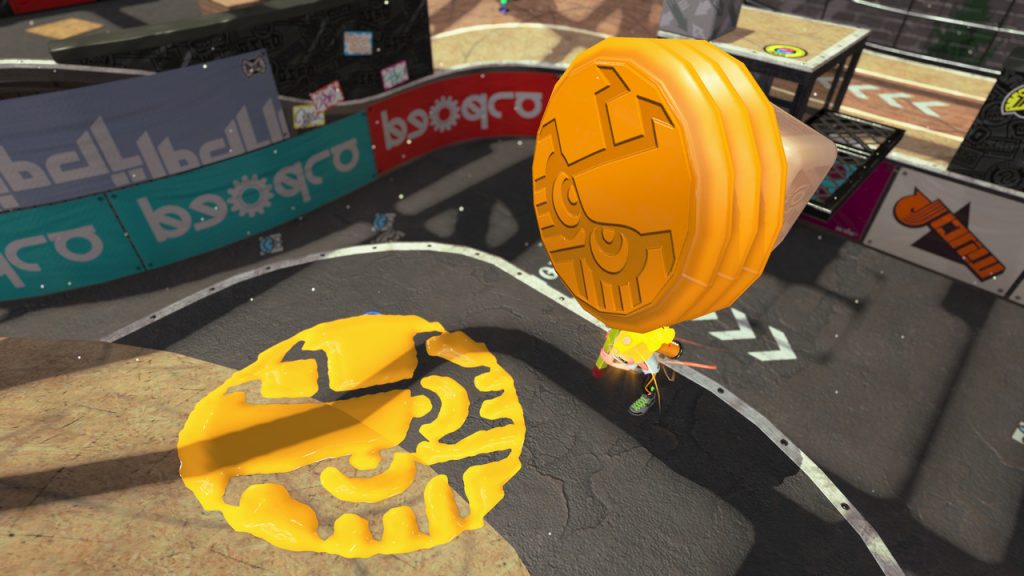 All of this comes to Splatoon 2 tonight, with no exact time given. Keep an eye out and be Wi-Fi ready for all the new squid kid shenanigans due to come with this one.
Leave a Comment