'Tis the season — for pumpkin spice, autumn colors, and grocery store decorations that conveniently forget the existence of Thanksgiving. And given the far-off sound of carol bells that portends the crushing wave of consumerism upon the holiday spirit, it's important to figure out what you want Santa Claus (or another non-denominational symbol of gift-giving) leaving under your Christmas tree (or other non-affiliated emblem of a particular faith or tradition). Fortunately, Nintendo has you covered with their Holiday Gift Guide, showcasing a curated selection of consoles and games for your buying pleasure.
The batch showcases some of the latest and greatest for both 3DS and Switch games along with deals on Labo kits, console bundles, and NES/SNES Classics. While kid-oriented and friendly, it's a pretty merry selection of options to buy from, and can serve as anything from a checklist of interest to nudging suggestions to offer to your parents. And the site looks pretty nice decked out in holiday colors.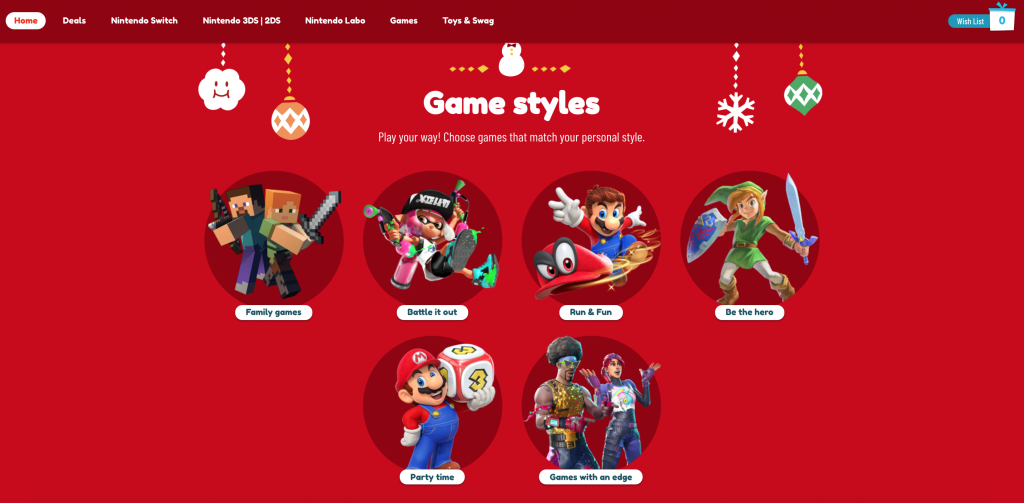 You can check out the guide over at happyholidays.nintendo.com. Don't worry, you've still got over a month of shopping left… unless you're a Chanukah household like mine, in which case you better schlep over to the game store and pick up a Switch before the first sunset on December 2nd, or else the spirit of Judah Maccabee will be disappointed in you.
Leave a Comment