This year we saw Toys"R"Us shut its doors. The idea of being a Toys"R"Us kid would soon become a thing of the past and we thought we'd face our first holiday shopping season without the toy giant.
After closing hundreds of stores, ending thousands of peoples' jobs, and liquidating products to various retailers, the higher-ups behind the brand announced its modified return. We reported last month that its rebranded form, Geoffrey's Toy Box, would appear as pop-ups within existing stores. Today, we know what company partnered with Geoffrey LLC and where you can find these product displays.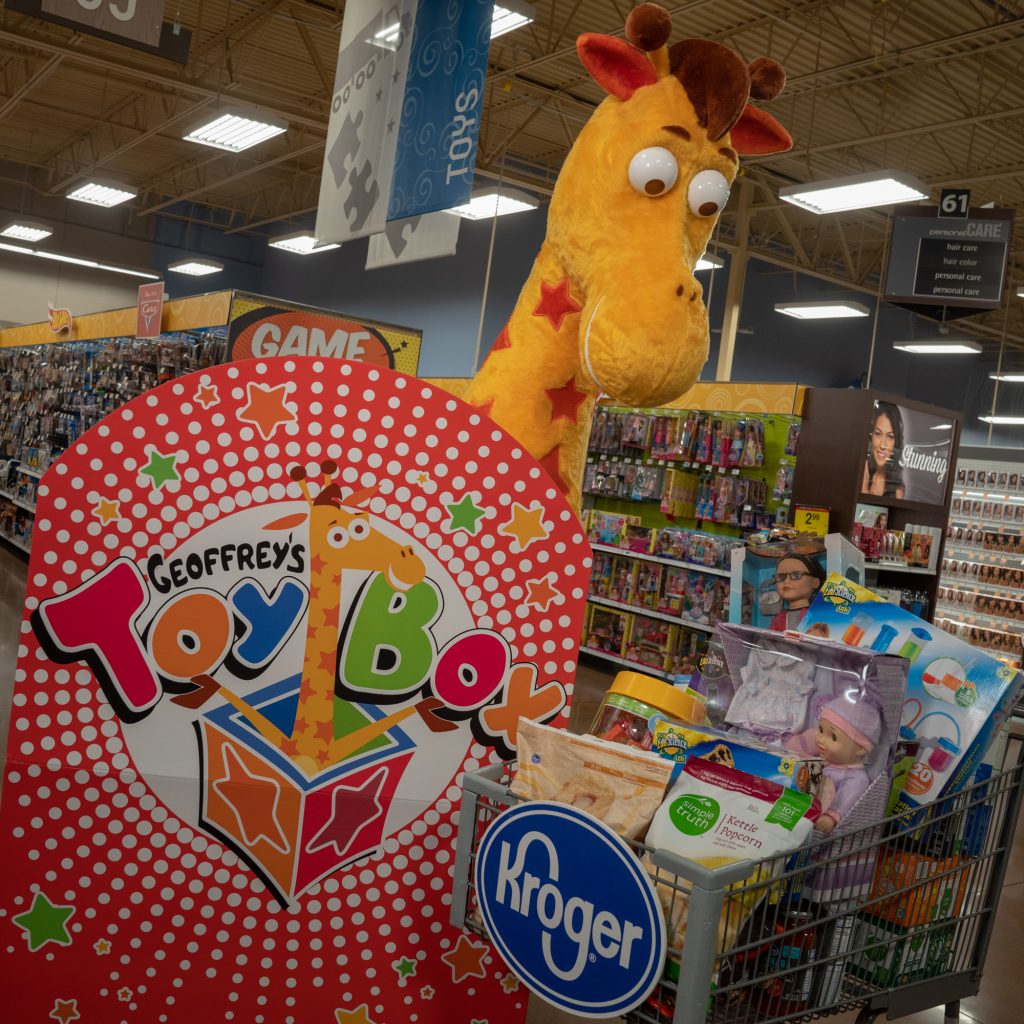 Kroger, the largest grocery chain in the United States, is bringing Geoffrey's Toy Box to almost 600 locations. The selection of toys has been limited to about 20 products that were part of toy lines exclusive to Toys"R"Us. You won't find any Nintendo or video game themed products here though. Instead, these pop-ups will carry toys aimed at younger kids, such as dolls, animal figurines, and STEM-themed kits. Prices for the toys will start at $19.99.
Check out the full list of participating locations.
Leave a Comment