I haven't heard a lot about Totaku figures since the initial reveal, when it seemed to be a PlayStation focused line of collectibles covering both newer and classic characters. It's grown into something wider reaching since then, with multiplatform characters from Sonic the Hedgehog and Street Fighter joining in on the fun. Now a couple more icons are getting the Totaku treatment, and they're going to look pretty familiar for N64 fans: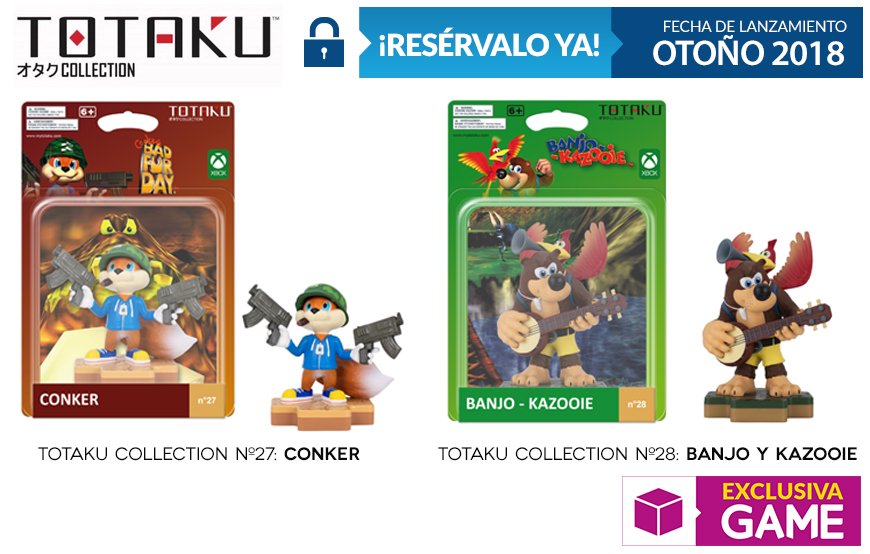 Rare's 3D platforming stars Banjo & Kazooie and Conker the Squirrel aren't just back — they're looking as they did in their original designs! The bear and bird come with their namesakes, playing along like they did in the game's opening video. As for Conker, he's going in a different direction just like he did all those years ago when he had his Bad Fur Day.
If not for the Xbox branding on the box, these could almost be lost figures from the '90s, but as it stands they'll be ready and available for you to collect later this month — at least in Europe. No word on if that'll hold for the US just yet, but we'll be keeping an eye out for more on these old polygonal pals.
---
Source: @VideojuegosGAME on Twitter | Via Resetera
Leave a Comment