File this one under "I didn't see that one coming!" The folks over at Siliconera recently discovered a brand new Nintendo patent with features what appears to be a foldable Game Boy themed case for a cell phone.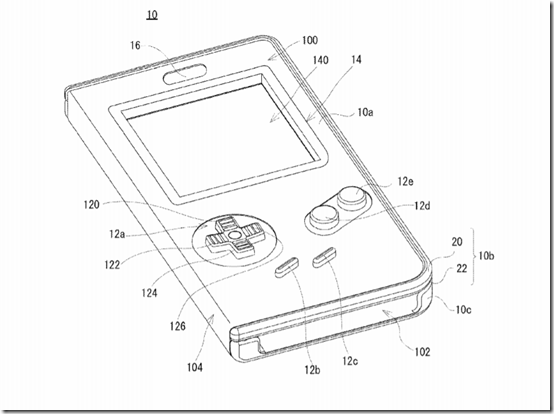 This isn't just a fancy Game Boy themed design we're talking about here. The patent features buttons that, when pushed, trigger the touchscreen underneath it. So instead of relying on Bluetooth technology to interact with the device, the case physically interacts with the touchscreen, no batteries required. When a phone is inserted in the case and closed, a portion of the screen will be visible from the front, essentially emulating the look of an original Game Boy.

The implications of this device really have me excited. There's been talk that Nintendo is working on a Game Boy Classic Edition, and this could be exactly what we're looking at here. This "bring your own screen" approach to a Game Boy resurrection might be one of the smartest decisions Nintendo could make.
I imagine Nintendo selling the case at retail with a download code for the software. Heck, we could even see additional games added over time, and third parties taking advantage of the design as well. Only time will tell though. Of course, Nintendo could simply abandon this patent like others we've taken note of in the past, but hopefully we'll see something more on this in the near future. Stay tuned!
Leave a Comment