The World Ends With You: Final Remix is only a couple weeks away and ahead of that the developers have shared some thoughts with fans. The full version can be found over on Nintendo's official website, but the highlights point to some potential for the series past this and word on just how fully featured this Final Remix will be.
Creative Producer and Main Character Designer Tetsuya Nomura spoke of how fans and press across multiple countries have always asked him about The World Ends With You as a series and what could potentially come next for it. He says there have been behind the scenes attempts, but nothing was ever able to get started when it came to a full sequel. He intends for this release to be the last time he works on the original game, but does see it as the chance at a path towards furthering the series.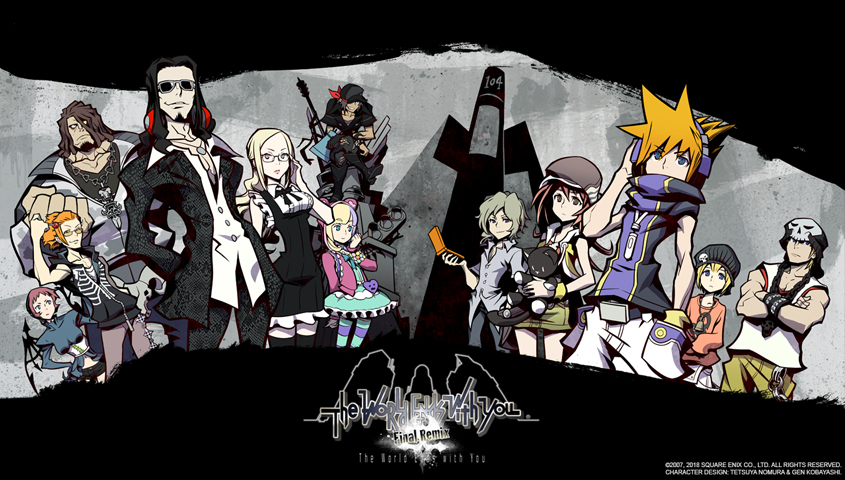 Director Tatsuya Kando took the chance to list off what's new in this release, especially the story scenario available after clearing the game. It's not all though, with new Noise, pins, and music for fans to enjoy. Speaking of music, Composer Takeharu Ishimoto speaks of some of the new work he's put into this release.
Among that is a song called "SHADOW", featuring a big band brass style to it that the original release didn't have in any of its work. He states this will be the final time he works on these particular tracks after arranging them at various points for eleven years, and lets fans know they can listen to full version of all 92 songs within the game.



With all of that, the familiar story, and all new gameplay opportunities via the Switch, Joy-Con, and more, there's a lot to be ready for when the game releases on October 12th.

Leave a Comment