Ever since its full E3 2018 reveal, Nintendo has been supplying daily updates to the Super Smash Bros. Ultimate website. Fighter spotlights, Assist Trophies, Pokémon, new music, and more are all being shown off to get you ready for the biggest crossover around! Let's have a look at what Nintendo shared for the week of September 16th:
9/16 – Isabelle files for her registration, joining the fight as its newest character!

By this point, we all know our favorite puppy secretary is in Smash, but that doesn't make her fighter spotlight video any less adorable. Full of expression in nearly every move she makes, Isabelle's one of the most fun characters to watch in the game. Though she shares a little bit with the Villager, she's still her own dog and uses some tools he's left behind, like the Fishing Rod and her Mii Fighter costume's party popper. She's almost too cute to fight against…
9/17 – Shovelry prevails with the Shovel Knight Assist Trophy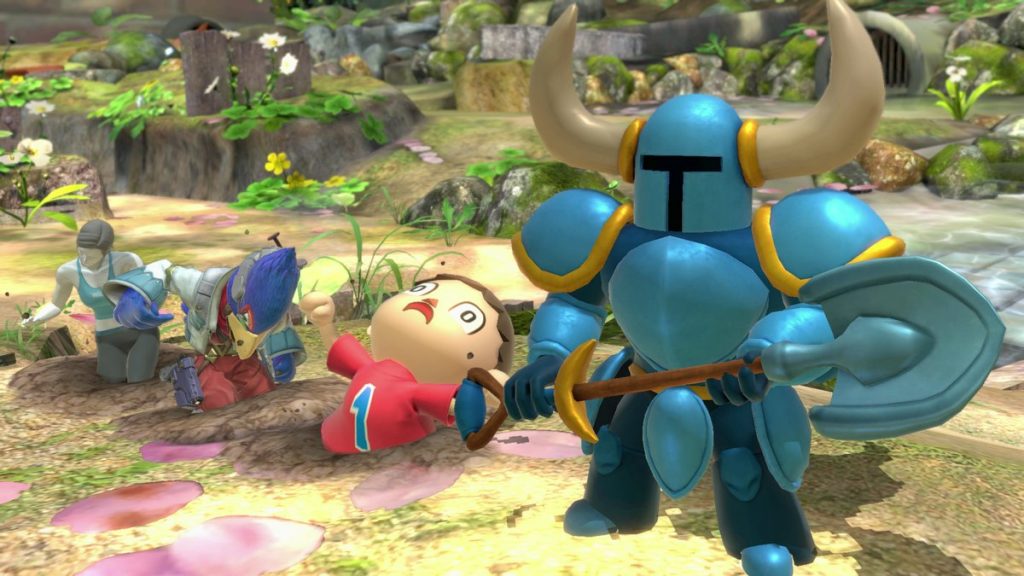 If there's one Nindie rep most people could agree on to be playable, it'd be this guy. Alas, he may not have struck gold, but the Blue Burrower is still here and ready to help out whoever summons him as best he can. That means Shovel Drops, burying enemies, and maybe even turning up a delicious meal from the very earth itself. It's all in a day's work for a Knight of this caliber.
9/18 – Music from Happy Home Designer and a happy home town

Following up on Isabelle's addition and an all new Animal Crossing reveal, this week's Smash song was the Title Theme from Happy Home Designer. It's a jaunty little tune with an arrangement courtesy of Kazumi Totaka himself.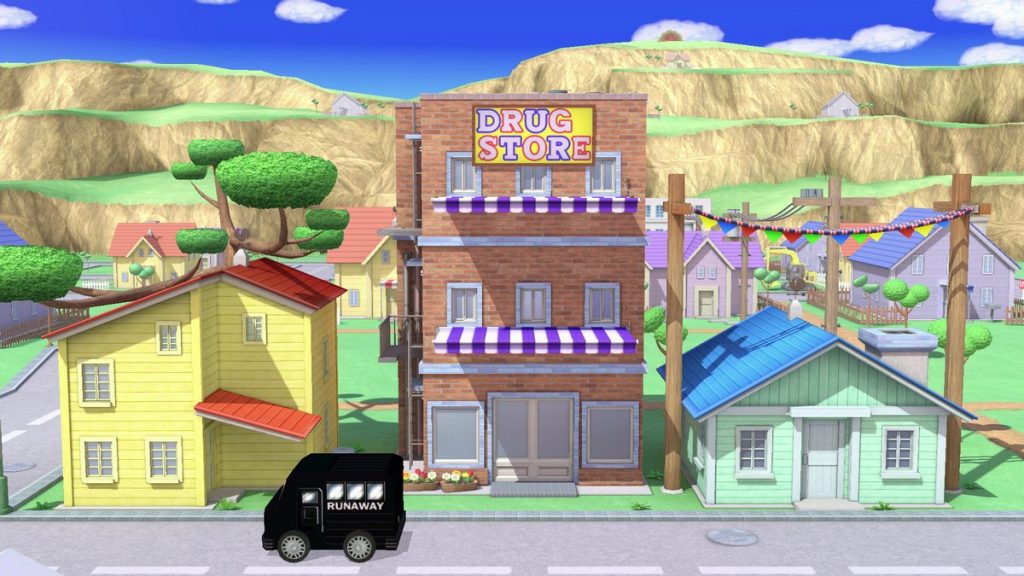 Speaking of home, Ness' town makes its Smash Blog appearance. The streets of Onett may be clean of Sharks, but that doesn't mean you have to look out for questionably abled drivers. Keep the fight on the roofs if you can, especially since it lets you take in all the little nods to EarthBound hiding in the background.
9/19 – The King of Evil finally takes up his sword, Ganondorf is back to show his Power!

Back with an updated Ocarina of Time appearance, Ganondorf is ready to crush anything in the way of his ambitions. While his Warlock Punch may be your best tool for that on a literal level, this time around he's brought a sword to the fray for use in his smash attacks. Even if he's a slower character, with some super armored attacks it's all about timing your big hits and watching everything crumble before him.
9/20 – The world's most famous Pokémon, Pikachu, makes its electrifying return!

This little mouse might be more focused on its starring roll in November's Pokémon: Let's Go! Pikachu! release, but it's always been one of the original eight Smash characters. Full of electric power and extra quick movement, Pikachu's gotten some changes to its Volt Tackle Final Smash to super charge it for this latest bout.

That's all for last week's news! Let us know which featured post was your favorite this time, and look forward to more updates leading all the way up to Super Smash Bros. Ultimate's big release on December 7th.
Leave a Comment