When Steins;Gate Elite was confirmed for a Switch release in Japan last year, developer 5pb. also revealed that first print editions would come with a retro de-make of the game based on classic Famicom visual novel adventures. It was hard to imagine that bonus would make its way overseas, but it turns out it'll be limited time bonus for the game when it releases in the west!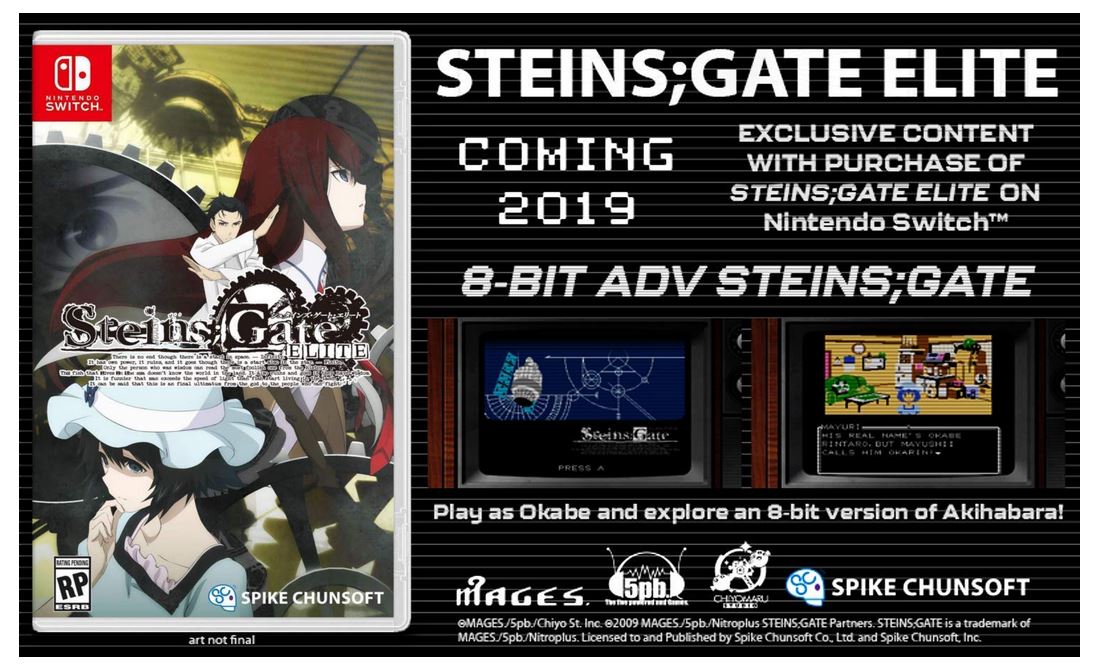 The news comes via BestBuy, who confirms you'll get 8-BIT ADV STEINS;GATE while supplies last. In case you're unfamiliar, Steins;Gate Elite itself is a remake of the 2009 visual novel, swapping out the still images for full animations pulled from the anime adaptation. New animation will be supplied for certain scenes, too.
As of right now the only release window we've got for Steins;Gate Elite (and this new retro bonus) is 2019, but we'll be sure to bring you more information as it comes in.

Leave a Comment