Dragon Ball FighterZ is almost here for Switch owners, but on other platforms the anticipation's all about who'll be added to the game as DLC at every turn. During Evo 2018, Frieza's brother Cooler debuted as a fighter and now we finally know who'll be paired with him in the next upcoming release. Brothers seems to be the theme here, as this time it's Android 17.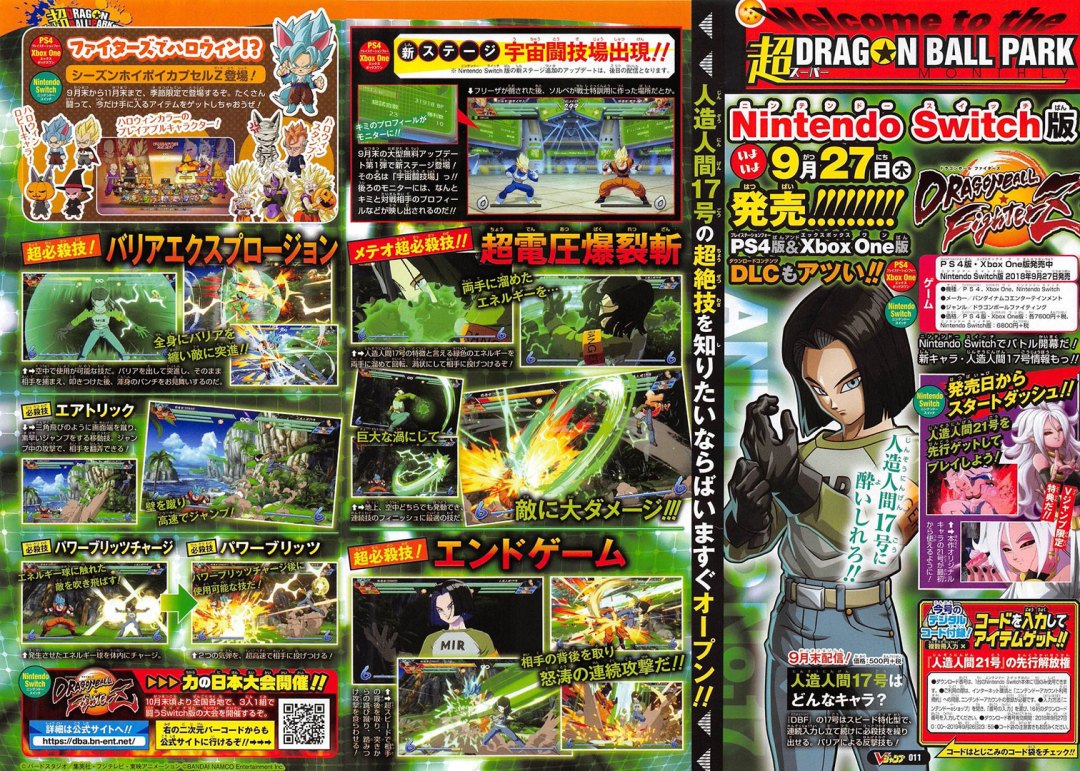 17's already in the game in a way via Android 18's moveset, but this standalone version will be based more so around the character as he is in Dragon Ball Super. That means a different look, more of a personality, and plenty more power. A new stage is also set to be added as well, called the Space Arena. You can read more over at Shoryuken.com.
While all of this will be coming to the game fairly soon, Switch owners might need to wait a little longer to get it as well as the previous DLC characters, as the game launches for the system next week. We'll keep you posted on those as they come along – no wish required.

Leave a Comment