There have been clothing based Splatfests before, and this latest one pushes the bar to a fashion free-for-all that any squid kid's sure to perk up for. Leading the charge for style supremacy are Pearl and Marina as always, dressed to impress in their look of choice. Just see for yourself in this new Modern vs. Retro art: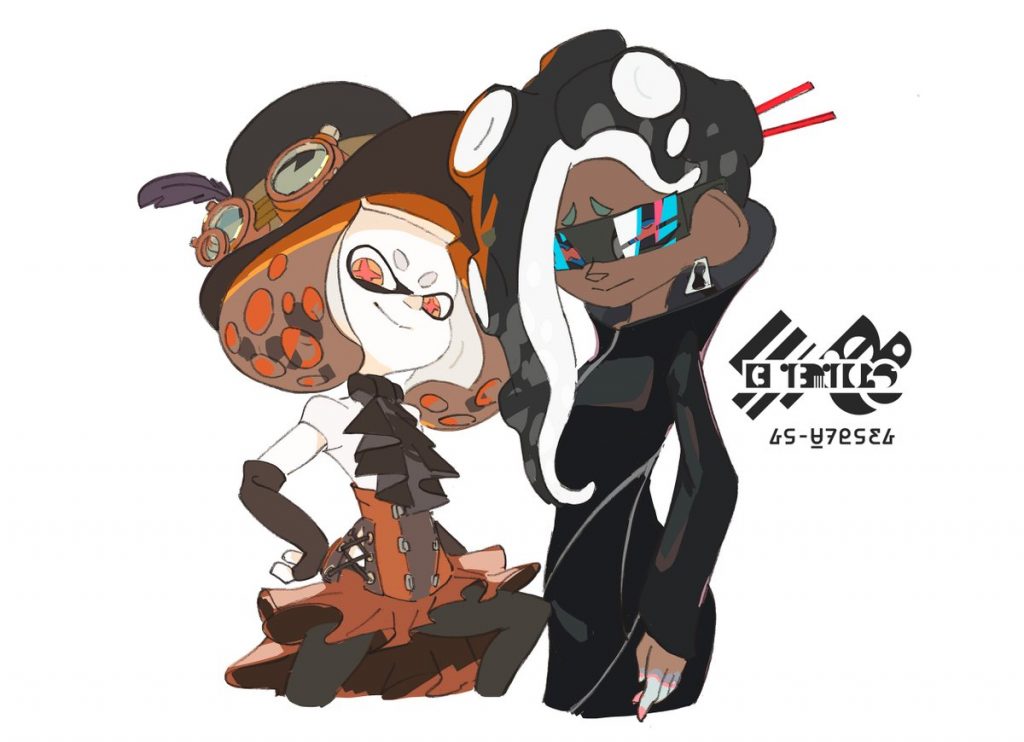 Pearlie's standing proud as can be in that dress and hat combination, ready to represent an idealized past and look good doing it. Marina, on the other hand, has gone sleek and muted, on the cutting edge and representing the most forward-thinking minds in haute couture.
There's no telling who'll take the crown this time around, but you can pick your side now and be ready to show just how much looks can kill when this Splatfest kicks off on Friday night.
Leave a Comment