After appearing on a Korean ratings board, Sega has officially announced the next title into the long running Puyo Puyo series. Called simply Puyo Puyo eSports, it looks to be a scaled back title at a budget price rather than a step forward for the series.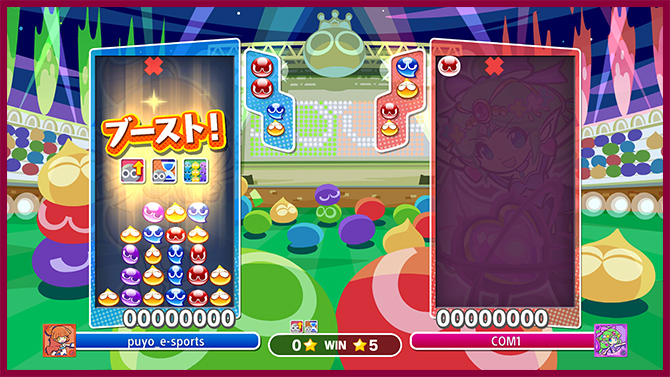 Featuring 24 characters, both standard and Fever rules, and online support, it's a nice quick fix of Puyo poppin' without any bells and whistles. As ecstatic as I am for any chance to get down with the puzzle series it'll be interesting to see if this'll offer anything that PuyoTet doesn't.
It won't take too long to find out though. In Japan at least, Puyo Puyo eSports will release on October 25th for about $20. No word on any localized release has been given as of this writing, but be on the lookout for further updates during this week's Tokyo Game Show 2018 and beyond.

Leave a Comment