Last week Bandai Namco teased an Anniversary Bundle for Tales of Vesperia with a look at the Repede-themed steelbook. Now, the official Bandai Namco store has updated with a full image of its contents, alongside confirmation that it'll be exclusive via that storefront. Check it out: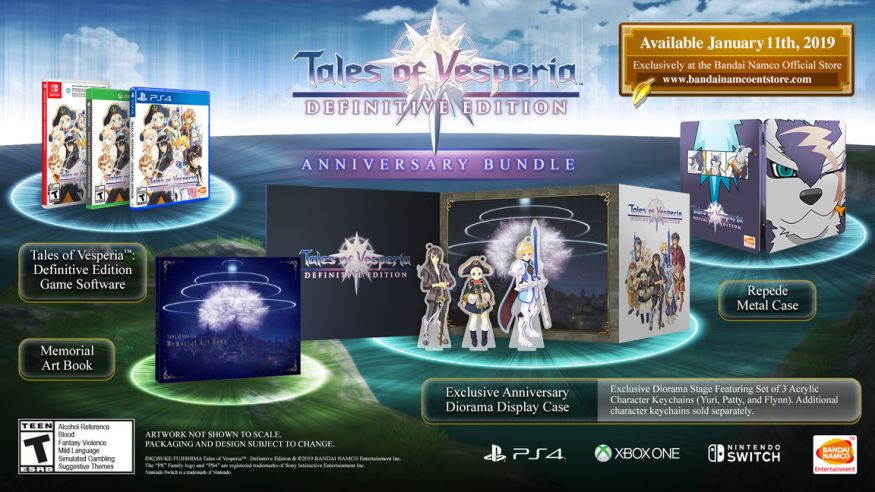 The bundle includes the steelbook, a diorama set with three acrylic keychains, and a Memorial artbook. It's also worth looking at the Switch box-art, which seems to suggest the game will require an internet download to play.
If you're in Europe, however, the bundle seems a bit more significant. replacing the diorama set with a batch of stickers, some collectable cards, several pins and a four disc soundtrack. The box-art here is also missing the required download content disclaimer.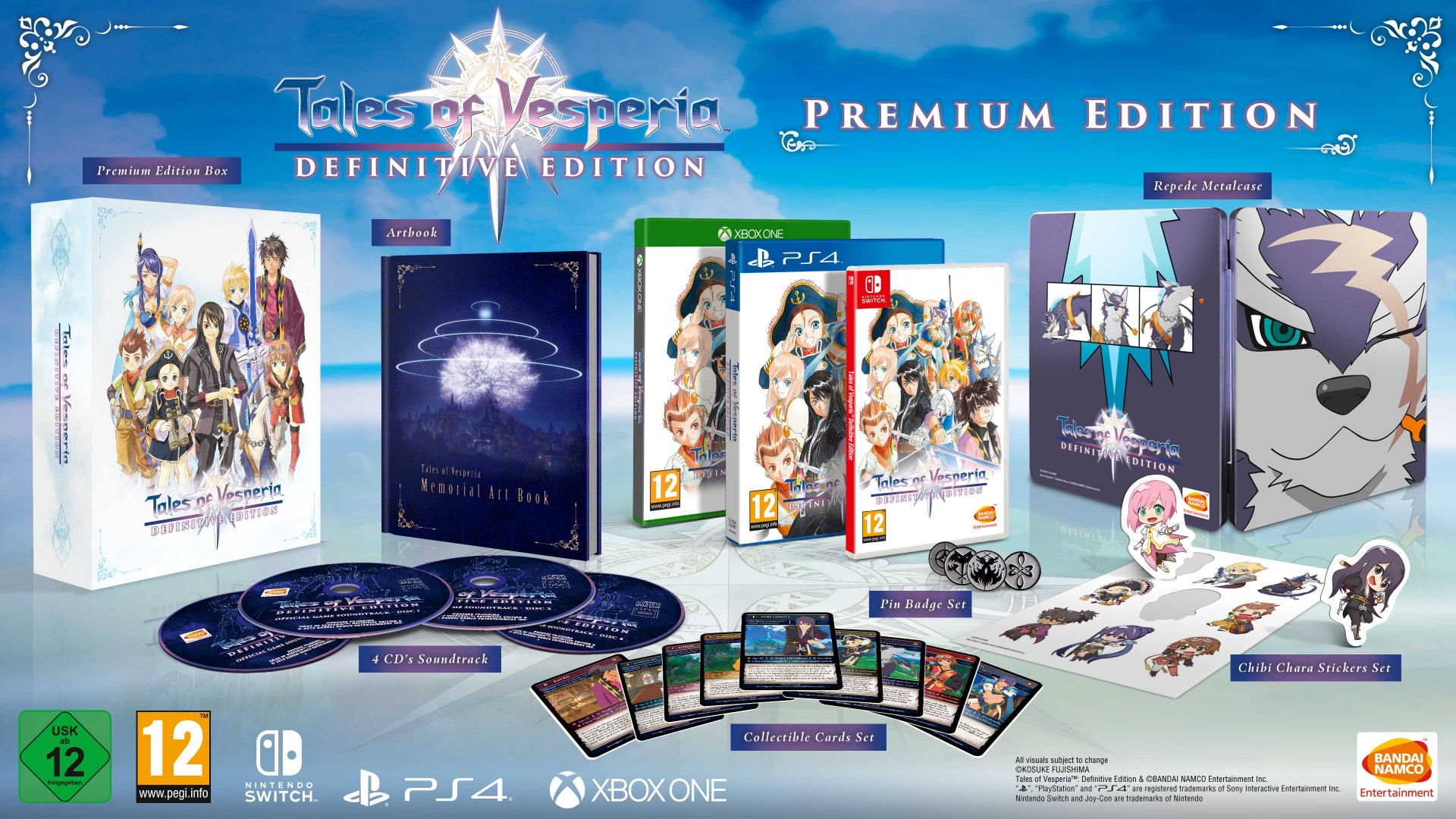 Tales of Vesperia: Definitive Edition launches January 11th, 2019.

Leave a Comment