You can now pre-order the Super Smash Bros. Switch Bundle at Best Buy. (Please keep in mind that stock may run out temporarily. Check back at a later date to see if the product becomes available again.)
We all saw it coming, and even if we may not have believed at first, we can say for sure that the Super Smash Bros. Ultimate Nintendo Switch bundle is 100% real — and it's coming sooner than you might expect.
During today's Direct, Nintendo showed the exclusive Switch dock, complete with fighters on both sides, as well as the Smash logo patterned Joy-Con coming in the box. A download copy of Smash Ultimate completes the package, but the release date was definitely a surprise.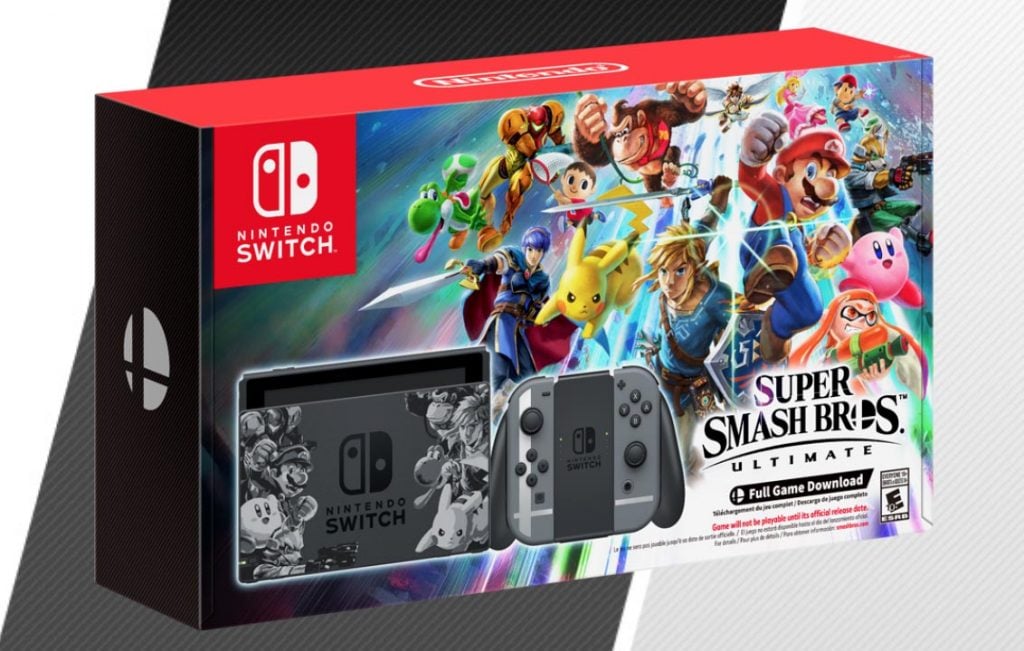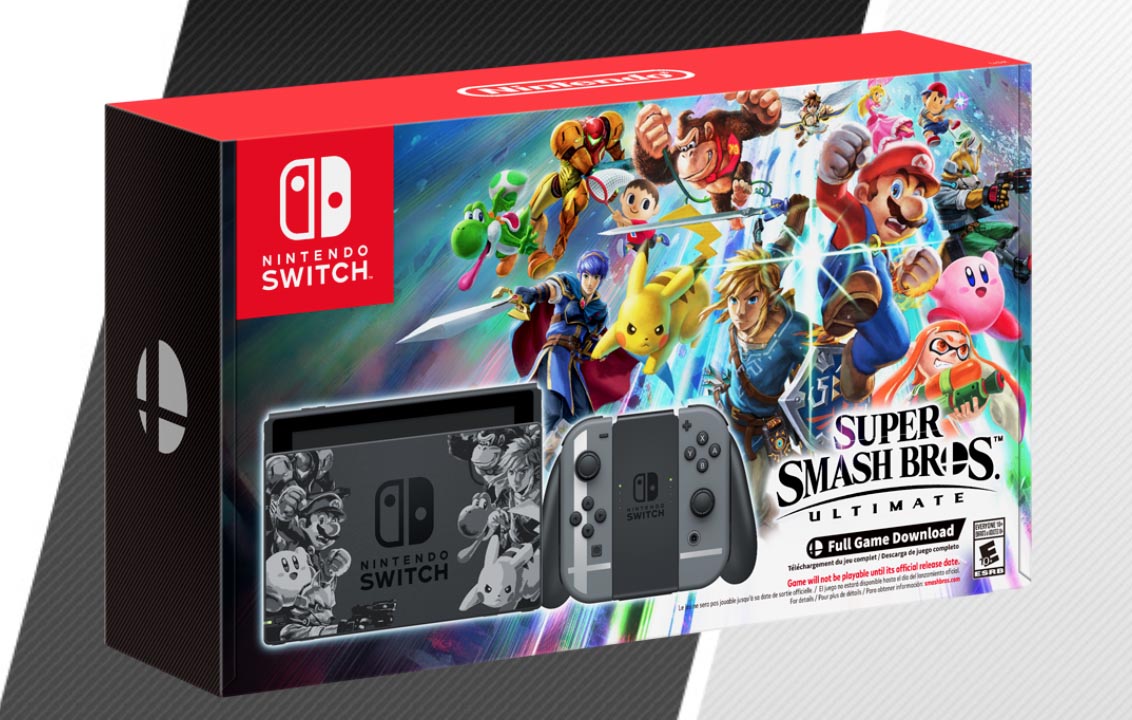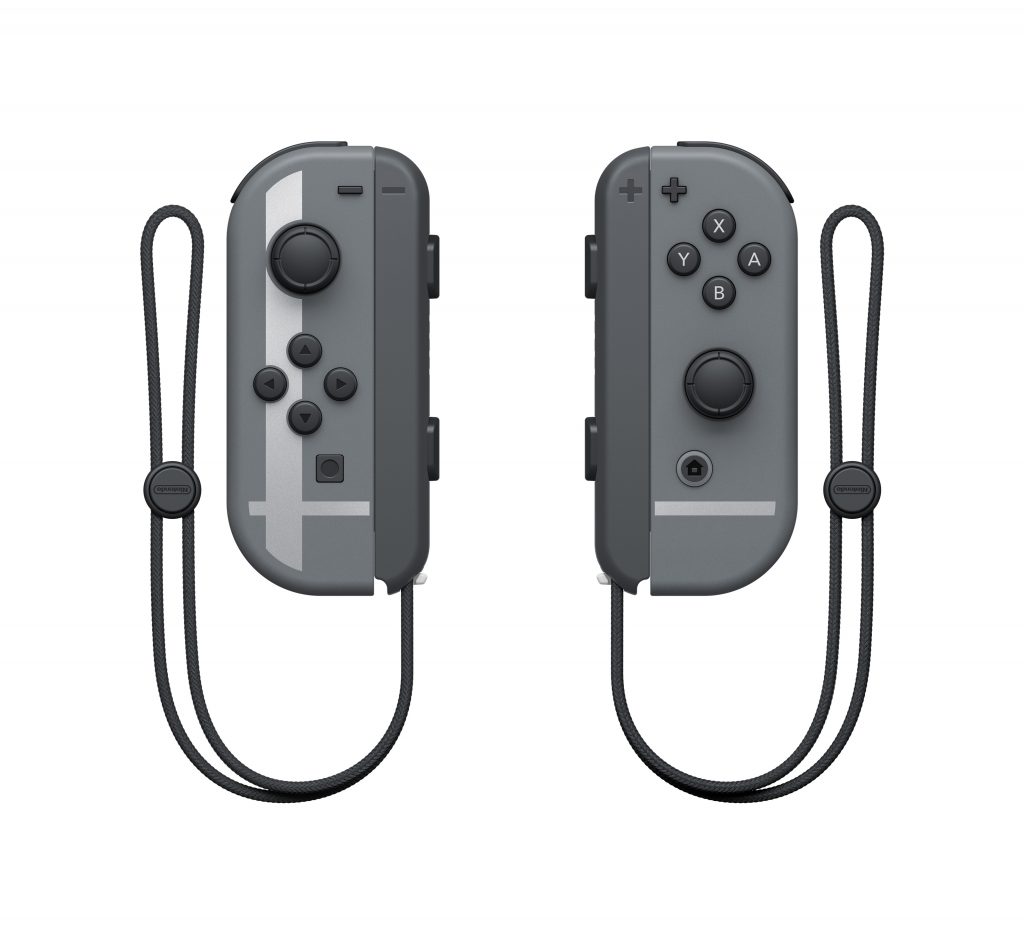 Rather than release alongside the game itself, the bundle will release on November 2nd for $359.99. This won't give you early access to the game, mind you, with the code not providing it til the scheduled December 7th release. Still, for those who just gotta have it, mark that date and be ready to order.
Leave a Comment