Welcome back to the PAX West Fifty-Game Frenzy, where I run down a grand total of 50 Switch games I played at PAX and you can decide which ones pique your interest! Last time we talked about Nicalis' offerings alongside Sega's racer and an indie classic. This time we'll be delving into some of the finer selections that the Indie MegaBooth at the show had to offer. Without further ado…
Indivisible
Developer: Lab Zero | Release Date: Early 2019 | Price: TBD | Indivisible Website
Hand-animated RPG with ATB combo mechanics that draws on a wide breadth of mythologies and cultures.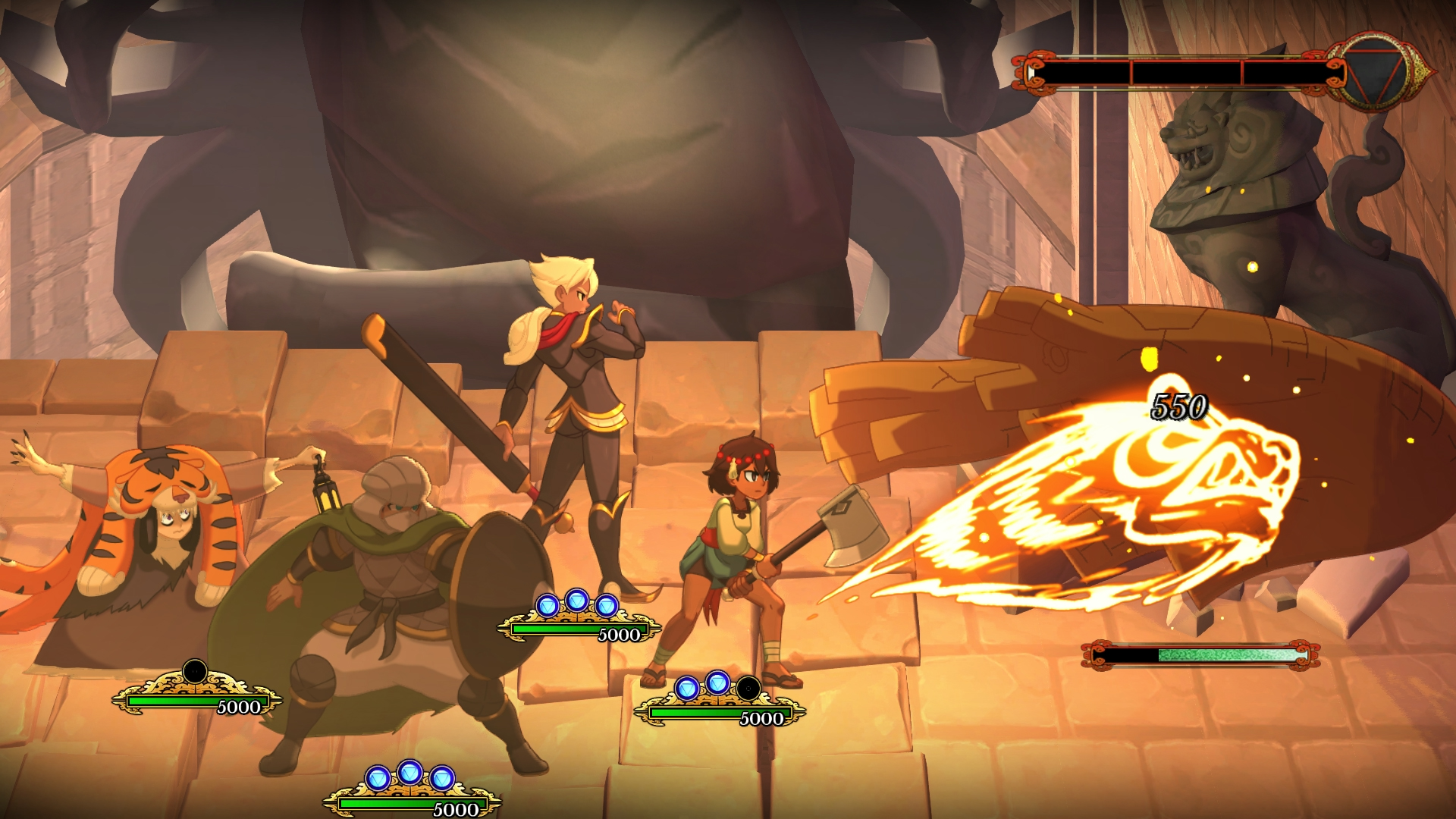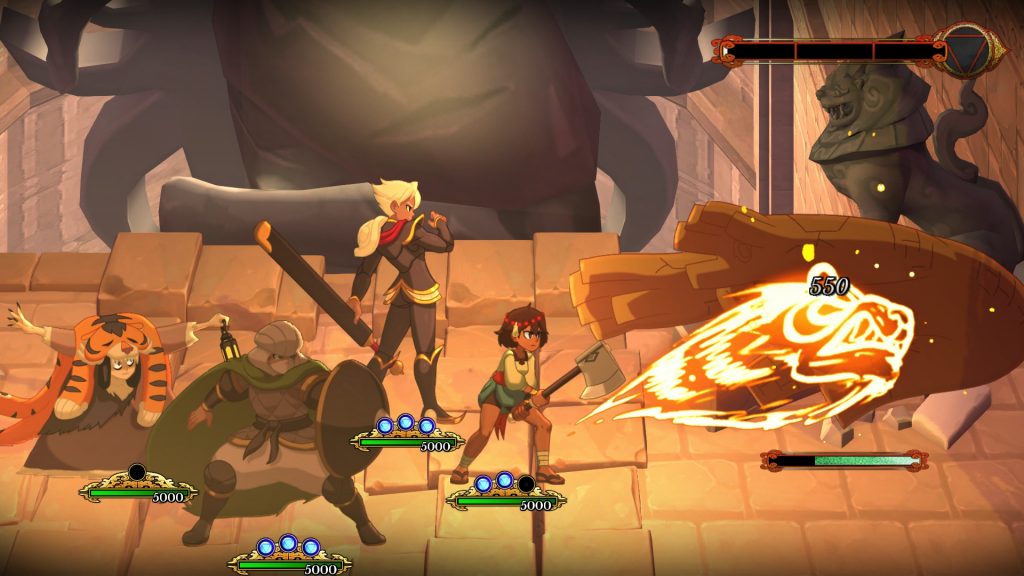 I'm not usually one for crowdfunding, but Indivisible (from the creators of cult fighting sensation Skullgirls) was one I hopped on board for back when it was campaigning simply because it appealed to so many of my predilections — Proper 2D animation? Non-European cultural setting? Mythological focus? I was there, and after getting my hands on the latest build at PAX I can say with confidence that my cash went into something that looks worthwhile.
Indivisible has both RPG and Metroidvania elements — you traverse a world full of upgrades and places you need abilities to pass (in the demo, obtaining an axe halfway through opened up many paths), while finding characters. Battles are a mix of ATB style turns and quasi-fighting game combos — each character has their own action gauge that fills up separately, and you have to figure out the best time and way to strike with all you've got.
There's a metric ton I could talk about here — from the charming characters and wry writing, to the careful balance of the game's mechanics, to just how nice it looks in motion. While I felt like I was just starting to grasp the game's mechanics by the end of my play time, the variety of party members and movesets alongside with the uniqueness of the mechanics have me even keener on seeing this one release in early 2019. Stay in touch with Indivisible, because I have a feeling it's gonna be one of the indie greats next year.
The Gardens Between
Developer: The Voxel Agents | Release Date: September 20th | Price: $19.99 | Gardens Website
Relaxed puzzler set around rewinding/fast-forwarding set actions in time.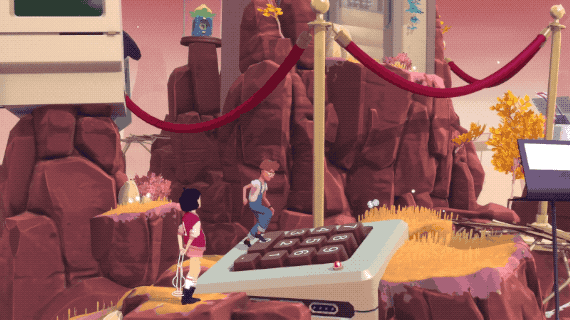 Right on the Switch's doorstep is the placid experience known as The Gardens Between. Following a pair of teenagers who wake up in an abstract world, players take control of the flow of time itself — the game plays out like a VHS tape, with the player needing to rewind or fast-forward while committing actions to solve puzzles. At first it plays relatively simply, but even by the time of my short demo I was encountering some mind-bending possibilities.
The Gardens Between is more about a subtle narrative and a dreamy atmosphere than brain-skewering difficulty, making it a good choice for those looking for a laid-back time. There's a certain pleasure in just watching objects frozen in midair for a moment before moving onward, or repeating the same animation over and over like a looped GIF. Check it out when it drops next week.
Light Fingers
Developer: Numizmatic | Release Date: September 20th | Price: TBD | Fingers Website
Thievery themed party game based around robbing or dungeon plundering for loot.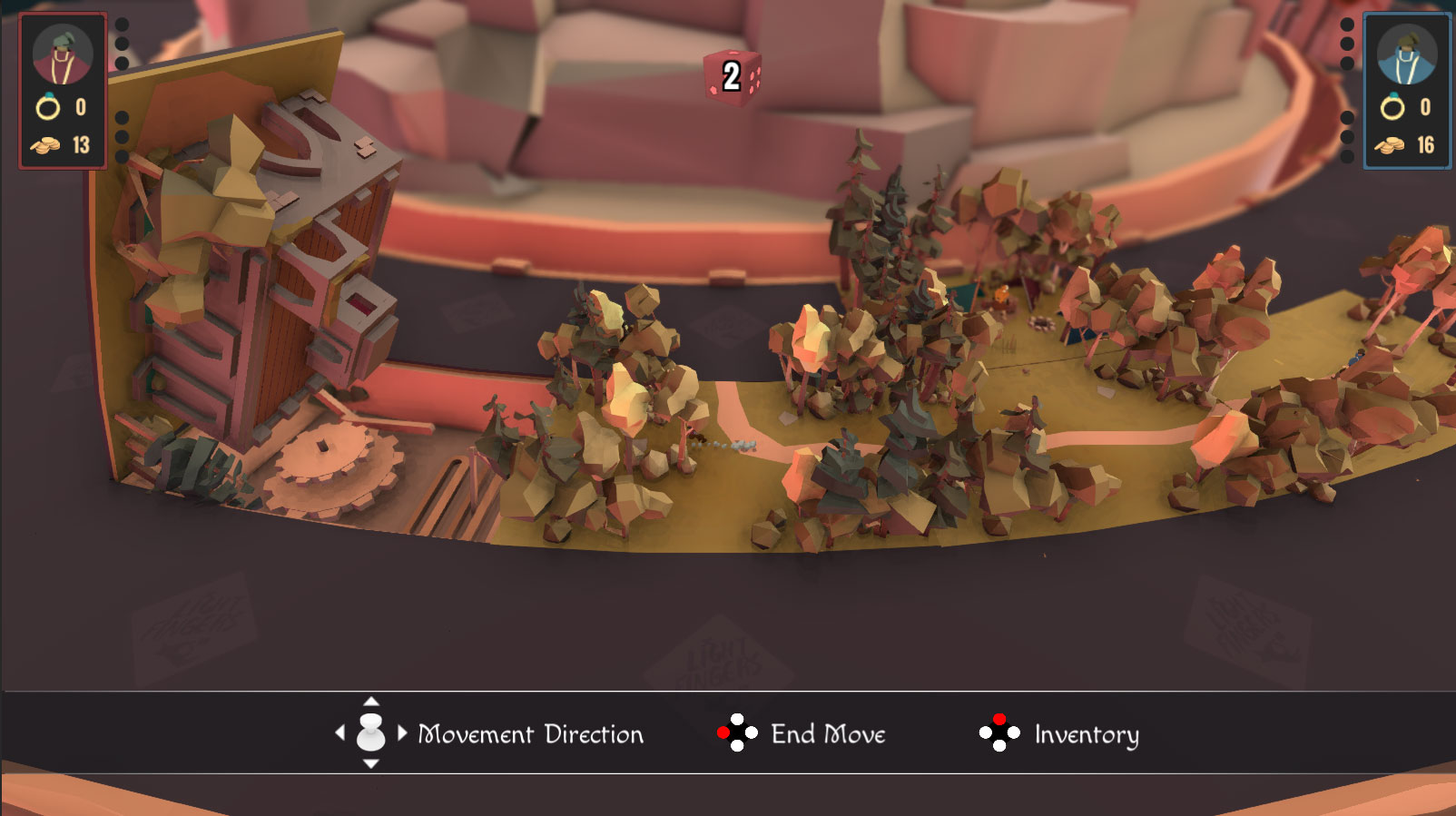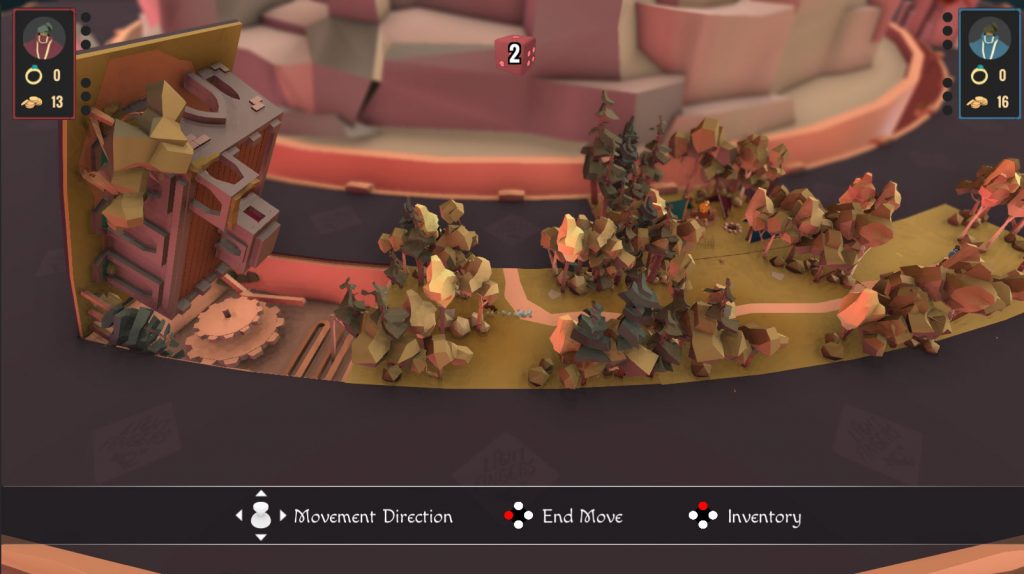 And releasing on the same day is this curious little rogue fight. Light Fingers is a bit like Mario Party, except with a cardboard-esque aesthetic, only one (very extensive) kind of minigame, and many less hurt feelings. Players are tasked with snatching several pieces of loot — whether by stealing from shops or traversing old dungeons — and coming back to base to store them in a safe place. They also have cards they can use to change the playing field… but watch out for guardsmen and other players, who'll stop at nothing to take the booty back.
Light Fingers definitely has plenty of strategy and skill involved, as you must determine which kinds of actions to take on the overworld. Dungeons consist of some tricky platforming — hindered by traps controlled by other players — which means that actually acquiring and keeping loot takes some real ability. By toning down some of the randomness and upping the potential ante, Light Fingers looks to provide a more interesting time for hardcore party goers.
The World Next Door
Developer: Rose City Games | Release Date: Early 2019 | Price: TBD | World Website
Mystical visual novel/puzzle game about a girl who gets trapped in a parallel world.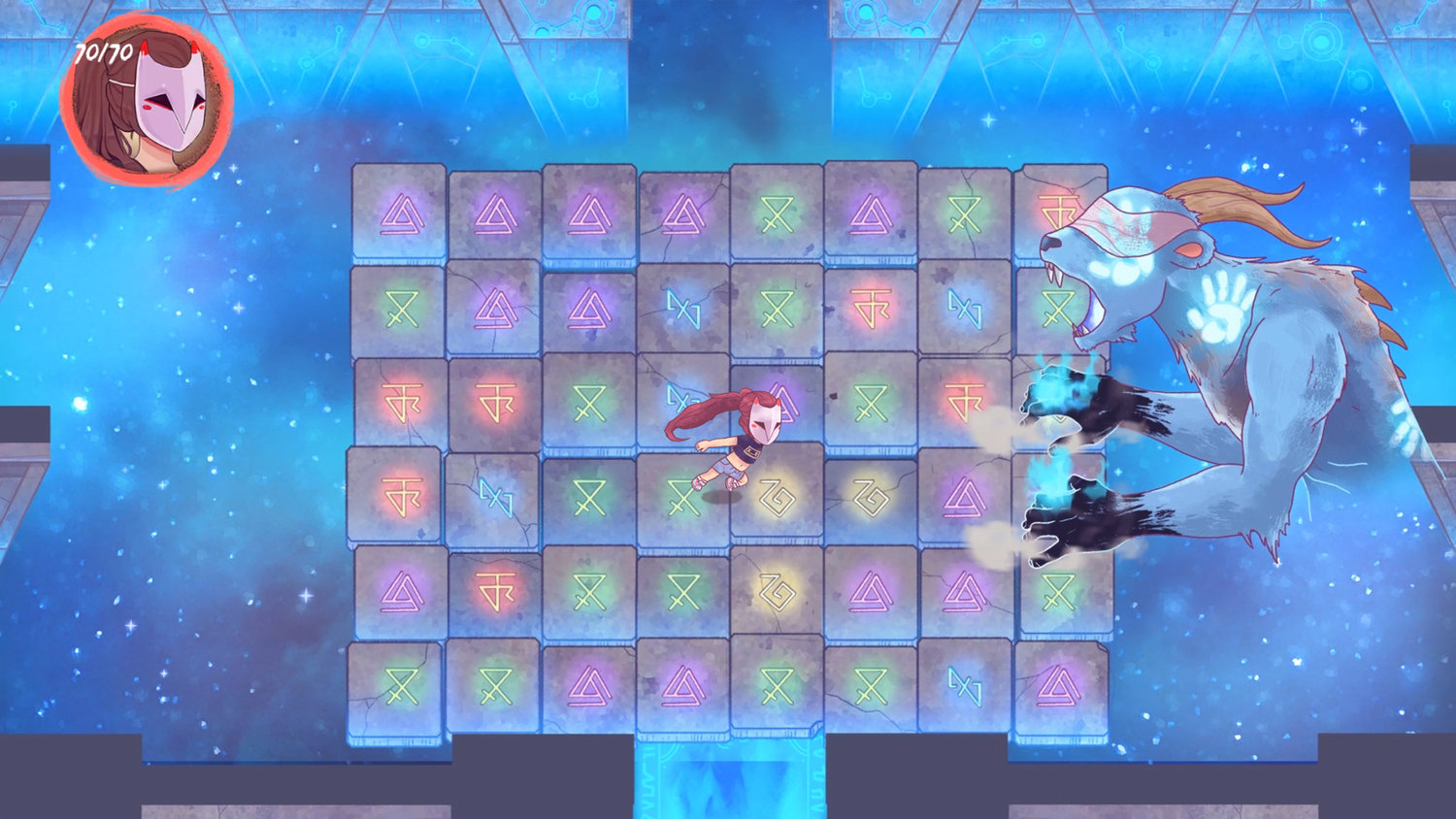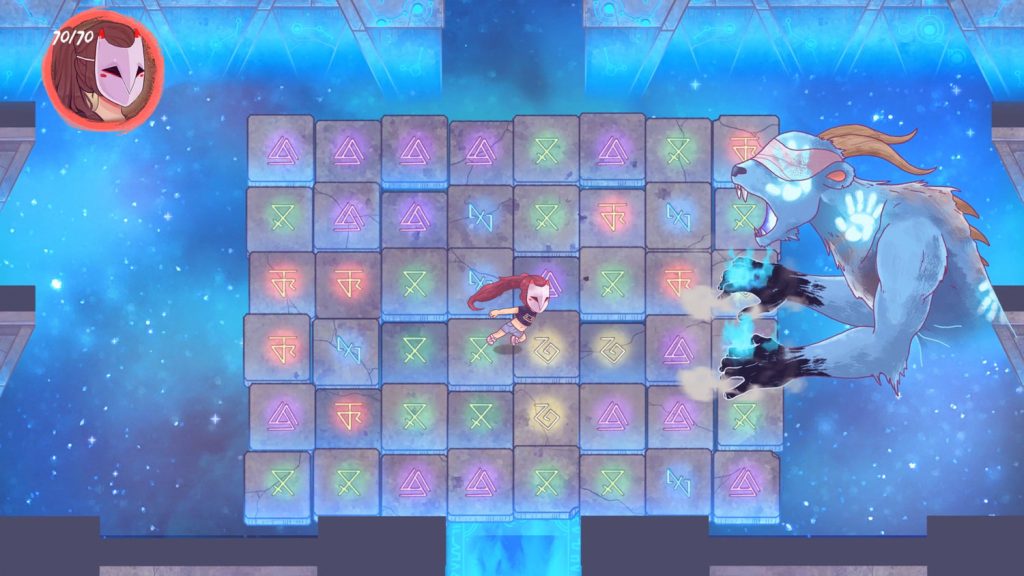 We've all had our share of adventures, but getting specially selected to visit a magic-infused parallel world for a day only to end up stuck when the portal closes is… well, something else. The World Next Door follows Jun, a girl who suffers such a fate, and ends up palling around with a bunch of otherworldly teens and getting embroiled in magical duels. Typical Tuesday, am I right?
While The World Next Door does indulge in some standard VN tropes, it has some wrinkles that make it stand out. Little emoticons next to dialogue options clarify the intent of your responses, the puzzle battles are simple yet engaging, and the characters feel like real bratty teens — whether or not that's a positive may be up to your discretion, but I appreciate that authenticity. If you're a visual novel fan then keep on the lookout for this one.
Treadnauts
Developer: Topstitch Games | Release Date: Out Now! | Price: $9.99 | Treadnauts Website
Tank-based platform fighter featuring salvo showdowns and physics finesse.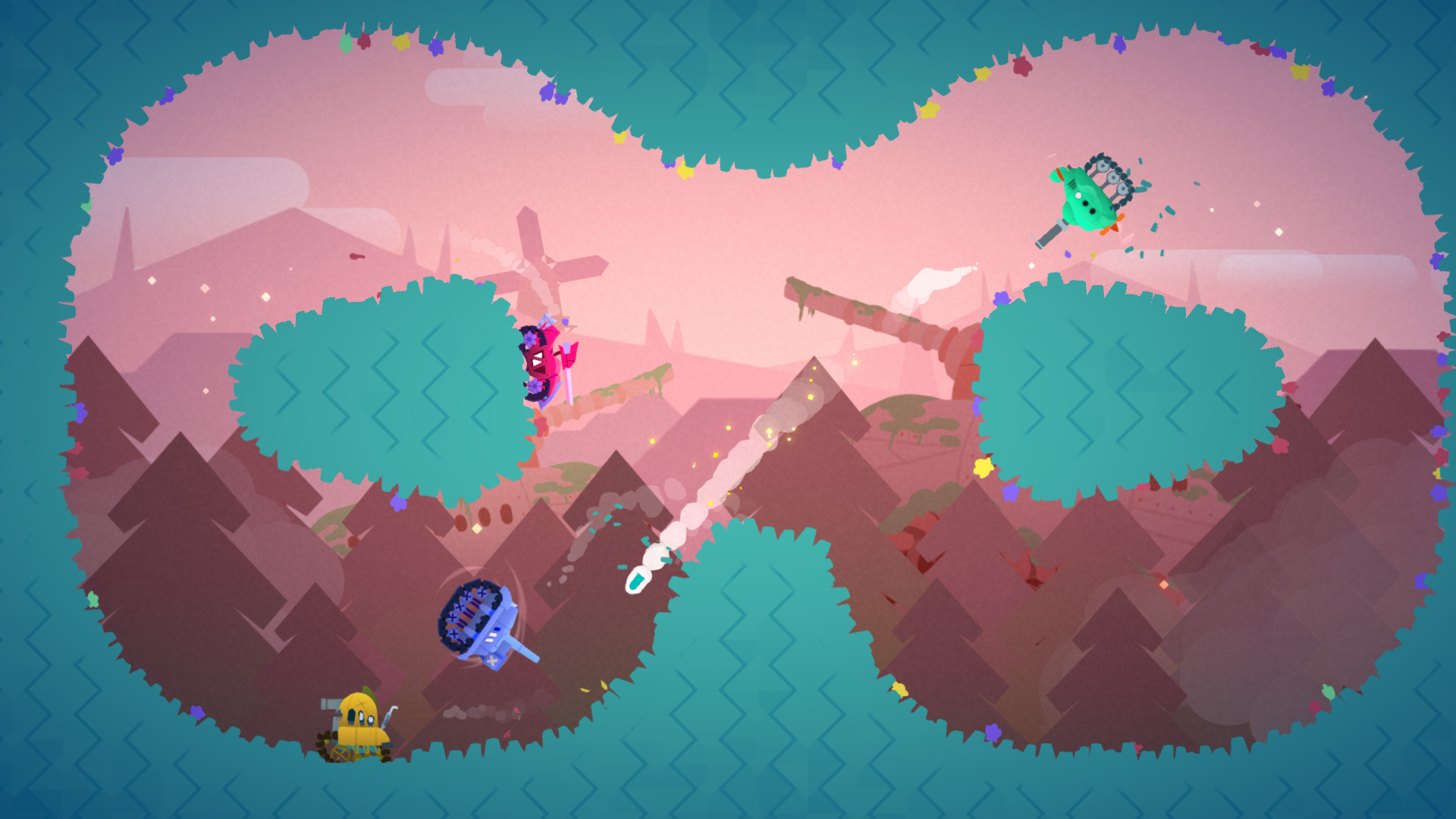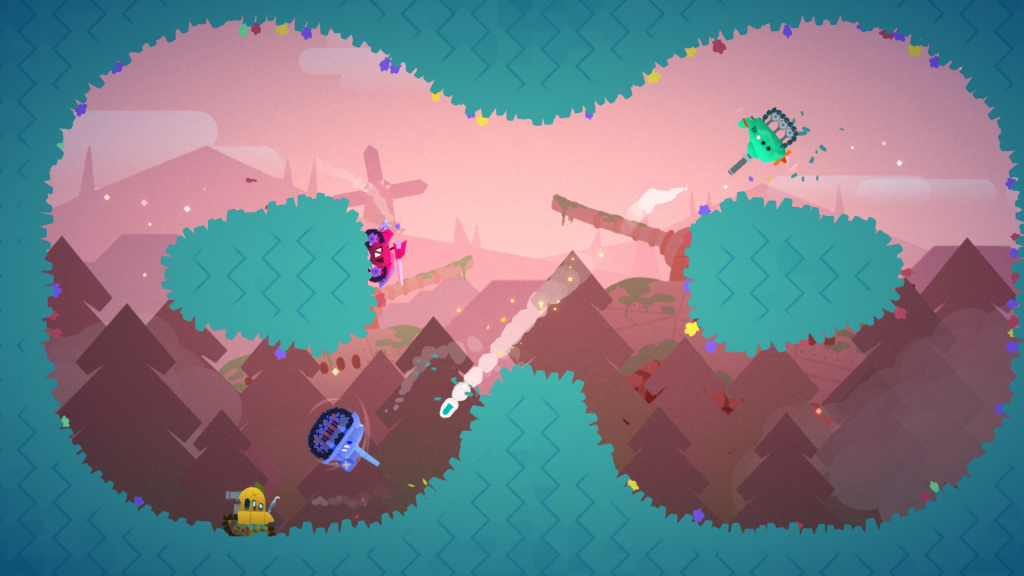 And rounding out today's selection is the simple little competitive game that could. Treadnauts is about two things: tanks, and the artillery they fire. With the ability to cavort about via rocket jump and fine-tune your arc of fire, matches start off as a chaotic firestorm before devolving into precise showdowns, with single tanks looking for just the right angle to destroy the opposition.
Treadnauts is fun, cheap, and already available, so there's nothing to stop you from diving into its manic misslery right now. With a nice colorful style and the ability to crush the enemy under your tank's non-existent heel, it looks like another great offering for the multiplayer connoisseur.

That's all for today! We're halfway through the showcase! Incredible! Come by next time for even more!
Leave a Comment