If you've ever been to a college football game and thought there should be more chances to watch people drunkenly play Nintendo games, then this should be exciting news for you.
Nintendo is teaming up with Wendy's College Tailgate Tour to bring Super Smash Bros. Ultimate to several big college football game tailgates, starting September 22 with Stanford vs. Oregon. The game will be played in a special trailer with six stations and a large LED screen for spectators. There will be prizes for winners of matches while supplies last.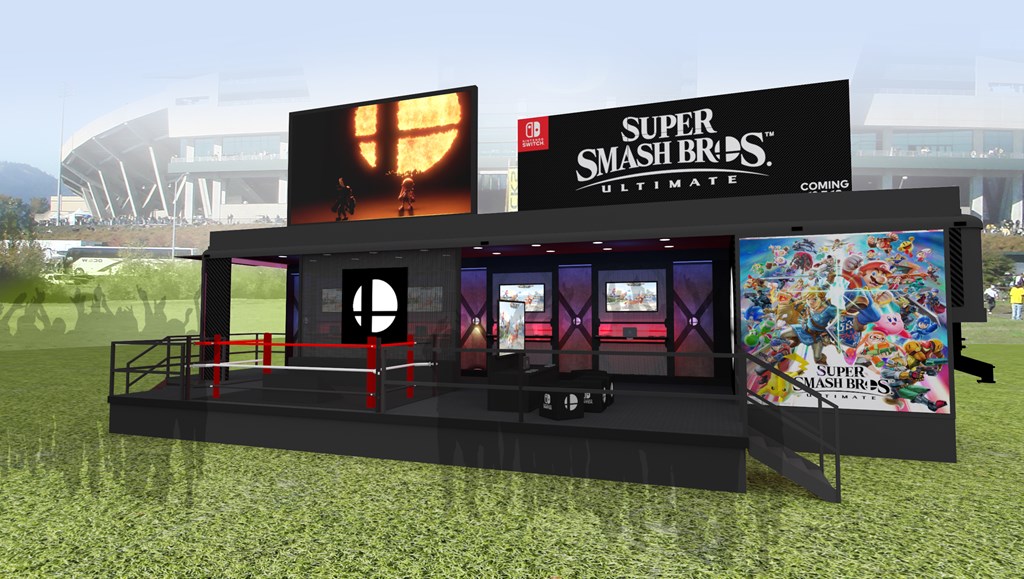 The football games the trailer is scheduled to appear at are listed as follows:
Sept. 22 – Stanford @ Oregon
Oct. 6 – Alabama @ Arkansas
Oct. 13 – Wisconsin @ Michigan
Oct. 20 – Oklahoma @ TCU
Oct. 27 – Clemson @ FSU
Nov. 3 – South Carolina @ Ole Miss
Nov. 10 – TCU @ West Virginia
Nov. 17 – Miami @ Virginia Tech
Nov. 24 – Michigan @ Ohio State
Dec. 7 – The launch of Super Smash Bros. Ultimate!
Jan. 1, 2019 – Teams and location to be determined

You can find more information, including the addresses for all the locations, on the Smash Bros.' dedicated tailgate page.

Leave a Comment