Ever since its full E3 2018 reveal, Nintendo has been supplying daily updates to the Super Smash Bros. Ultimate website. Fighter spotlights, Assist Trophies, Pokémon, new music, and more are all being shown off to get you ready for the biggest crossover around! Let's have a look at what Nintendo shared for the week of September 2nd:
9/2 – Enter the Radiant Hero, Ike's ready to fight for his friends!

With his old look restored and a few new tricks, the ever popular Ike is back for a sequel again. Wielding Ragnell with his enormous strength, Ike is the heaviest hitting of all the Fire Emblem characters in the game. That comes at the cost of speed, betraying his original statline for the sake of balance and variety here. I'd call it a fair trade. Also notable is Ike getting not just his Path of Radiance look, but the Radiant Dawn style he carried in Smash for 3DS and Wii U, complete with different vocal delivery as well!
9/3 – Citizens of Dream Land beware rejoice, it's the return of King Dedede!

Equal parts expressive and lazy, dressed to impress in his fur-lined robe, and wielding a hammer taller than himself — it's the one and only King Dedede! This Kirby mainstay may not be the most threatening thing around Pop Star, but he's been equally a thorn in one's side and a begrudging ally over the years. In Smash he might be my favorite heavyweight to play as thanks to his good recovery and disjointed hits, but even without that he's still my favorite of the many kings here to clash.
9/4 – Super Mario Bros. 3's Fortress Boss theme brings drums and strings, and Final Destination sets the stage

This week's music isn't from just any Mario game, it's a full on sonic assault from Super Mario Bros. 3. Full of drums, violins, and sound effects familiar to the games, it's another high energy track for the massive collection of music. It's a fitting treatment for a boss theme like this and adds some further variety to the Mario tracks already on offer.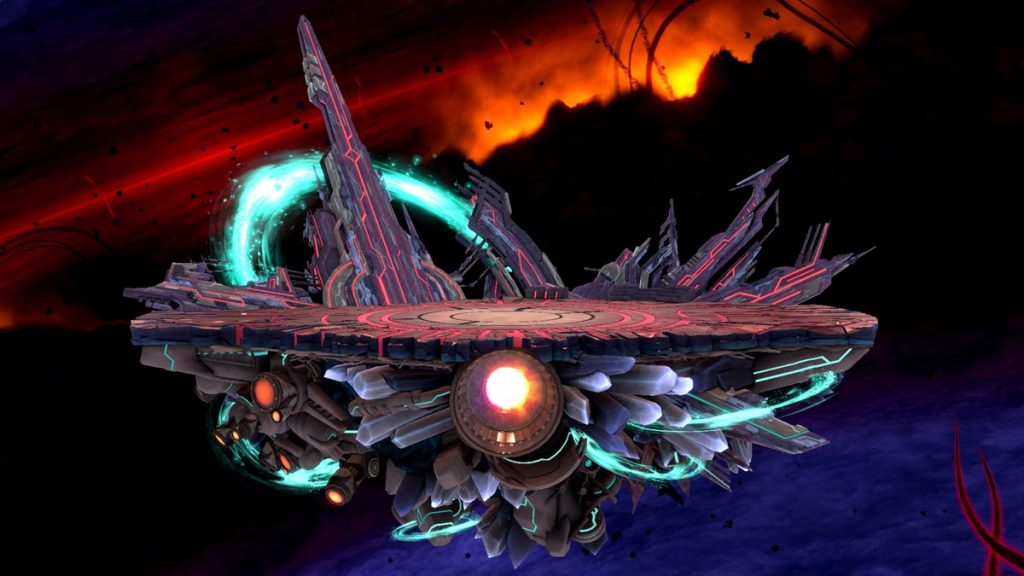 Where there's Smash, there's Final Destination in one way or another. This time around it's sporting an all new look that seems to grow from the last game's, with a more distinct central platform that doesn't lose the trademark flat layout. When you just gotta turn off the items and fight with Fox, it's the only place to be.
9/5 – Alolan Exeggutor sprouts up (and up, and up)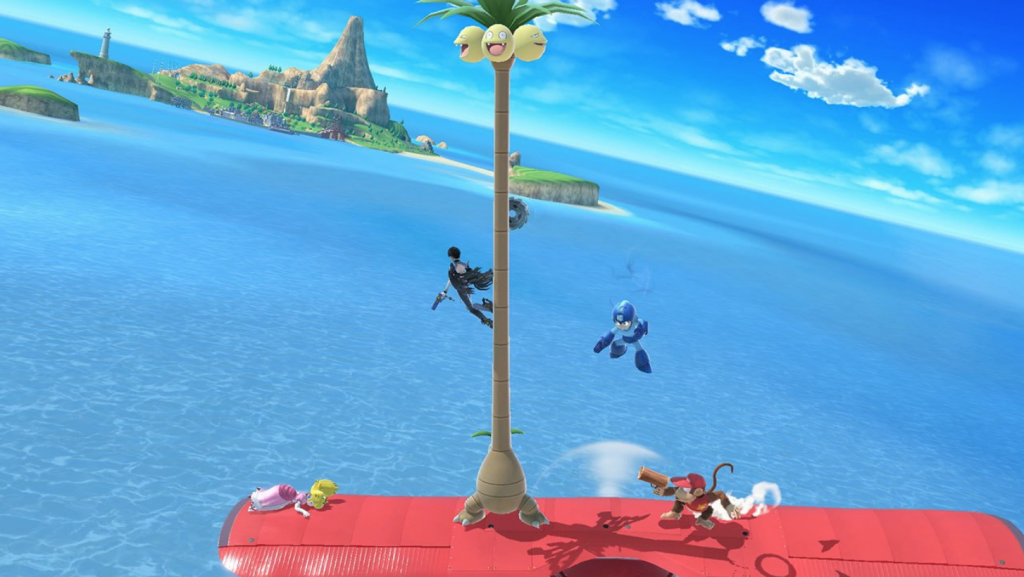 The debut Alolan Pokémon is here and ready to stretch outs its neck for better or worse. Don't get me wrong though: I'll take Alolan over Kanto Exeggutor any day. It splits the stage like a wall, and this massive palm tree might just hold back your KO's as much as it causes them. But hey, just look at those faces! No matter what it causes, it's just happy to be here.
9/6 – The post that never was
You might notice we're one shy of the normal batch of Smash in a week's worth of blog posts. This more than likely coincides with the delay to the previously scheduled September 6th Nintendo Direct. No hard confirmation has been given, but for it to break pattern like this seems to indicate we'll have at least one Smash related reveal whenever the Direct airs. And even if not, there's still sure to be plenty more to see from Ultimate all the way up to release.

That's all for last week's news! Let us know which featured post was your favorite this time, and look forward to more updates leading all the way up to Super Smash Bros. Ultimate's big release on December 7th.
Leave a Comment