First 4 Figures is partnering with GNF TOYZ to release a beautiful Sonic the Hedgehog statue in early 2019. The Sonic the Hedgehog VS Chopper diorama features our favorite hedgehog leaping to grab a ring in Green Hill Zone, just narrowly missing the jaws of one of Eggman's badniks. The terrain, bridge, and characters all look gorgeous. I would say this is the most impressive Sonic statue First 4 Figures has ever produced.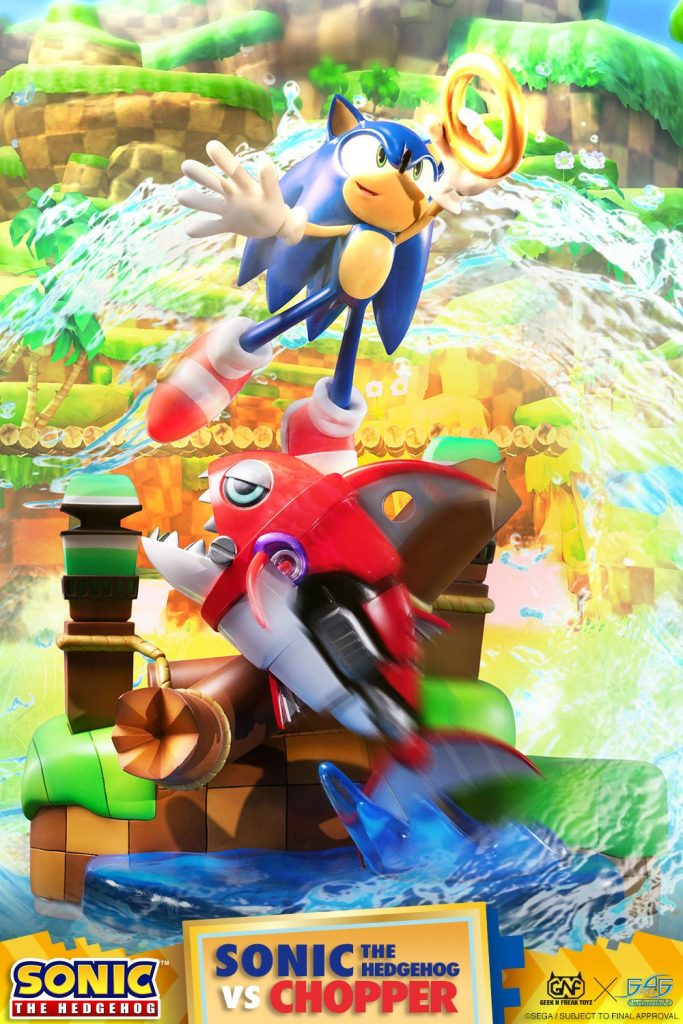 The price tag is hefty, though, as the statue will run you $384.99. The diorama runs 11 inches tall, 8.5 inches wide, and 8 inches deep. The deadline for pre-orders is October 19th, and the figure itself is expected to ship out in Q1 of 2019.
If you want more on Sonic the Hedgehog, check out our rapid impressions of Team Sonic Racing, and find out why Sonic's other half deserves a slot in Super Smash Bros. Ultimate.
Leave a Comment