Another Nintendo Switch firmware update is almost here, and this time around dataminers have got their hands on it first. While this Reddit post by OatmealDome rounds up most of the information, two parts in particular stand out.
First, Captain Toad is getting some icon recognition, with Toad and Toadette getting two icons each, while bosses Wingo and Draggadon get their own as well.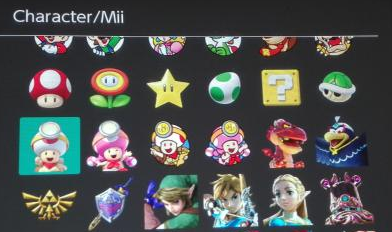 The next major bit is incredibly significant, however, as it likely ties into the classic games that'll be playable as part of the Nintendo Switch Online Service which begins next month. NES and Famicom controller icons in the style of the standard Joy-Con/Pro Controller images seen during controller selection screens have been uncovered, alongside another controller icon which looks a bit more stylized and could stand-in for generic, third party controllers or (hopefully) SNES pads.

While Nintendo has recently released classic controllers with its line of Mini consoles, there's no way to connect them to the Switch as of yet. Maybe we'll see a special connector release? That said, the Famicom Mini has its controllers hardwired to the system, making a separate release seem like a potentiality.
We'll be sure to bring you more on this update and more as it comes in.

Leave a Comment