December always feels so far away, and this year I place the blame firmly on Smash. The turnaround time on this game is incredible, but we still have to wait for it and all it'll include for another three months. Judging by Amazon's Best Sellers list though, we're not the only ones counting down the days.
Despite only being up for purchase since June and the game not coming out 'til the end of the year, Smash Ultimate is the highest-selling game on the site judging by this page. Sure, it's listed as #5, but all that rests above it are gift cards for the PlayStation and XBox digital storefronts, with the next closest game being Super Mario Odyssey at #9.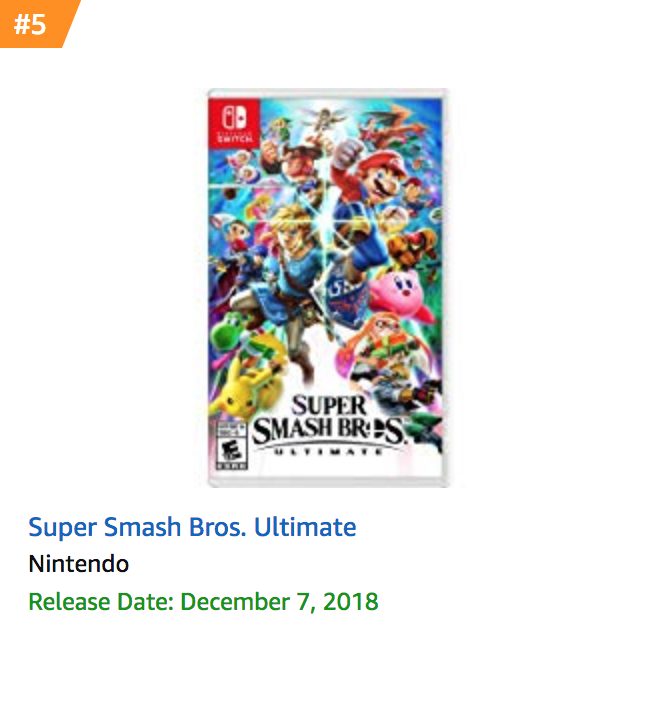 This listing is updated daily, and there are some pretty high profile games coming out on all platforms, but for now and the foreseeable future, Smash reigns supreme. If you want to try and keep it there or even push it up higher, you can join the rest and pre-order your copy today.
Leave a Comment