Fans of kittens and the 3DS, gather 'round — have I got a treat for you! Bandai Namco announced today that cute kitty game Neko Tomo will be gracing the Nintendo Switch and 3DS in Japan sometime this year.
This very chill life sim game will offer you the chance to sit back and relax by befriending two kittens, Nekoko and Tomomo. Spend time with the pair by playing with them, dressing them up in adorable clothes and accessories, and teaching them new words that they can use in conversation later on in the game.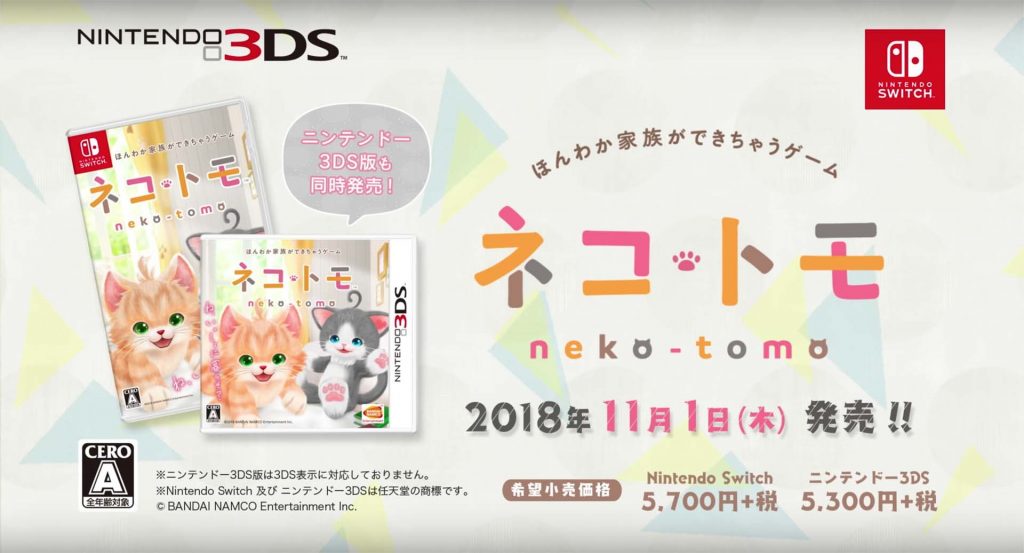 At the moment, there's no word about whether or not the title will be coming to the US, although it does seem to be in the realm of possibility. Previously released game Kuma-Tomo for 3DS — known as Teddy Together in the US — offered a similar experience to players (with a younger audience in mind) by allowing them to take care of a teddy bear. It made its way to the West in 2016.
Get a much closer look at Neko Tomo by watching the three trailers below. Warning: Extreme cuteness ahead!
Leave a Comment