The year's winding down and that means more Nintendo games have their releases inching closer and closer. PAX West takes place next week, and to highlight all these upcoming titles, Nintendo's announced what'll be present at the event. Super Mario Party, Pokemon: Let's Go, Pikachu/Eevee!, and Super Smash Bros. Ultimate will all be playable.
They aren't the only games though, with the recently revealed Diablo III on hand, courtesy of Blizzard, Dragon Ball FighterZ from Bandai Namco, SNK Heroines from NISA, and Starlink: Battle for Atlus from Ubisoft as well. There's also going to be a Nindies Arcade, with Travis Strikes Again: No More Heroes available to try. No others have been announced, but with the newly announced Nindies Showcase next week, we should know a few more shortly after.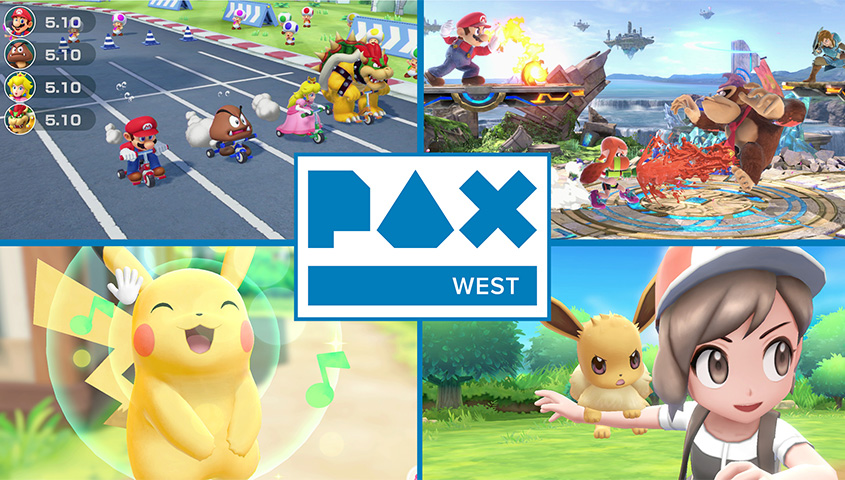 Last but not least, Pokémon fans will be able to take part in a "Trainer Battle" scavenger hunt. By running around the convention and surrounding areas, and following clues on the official Nintendo of America Twitter (@NintendoAmerica), you can take on Trainers in a battle… of trivia! This will earn you prizes, and maybe even a chance to grab a picture with Pikachu and Eevee.
It's sounding like a fun time and then some with Nintendo at PAX. Super Mario Party seems like a lot of fun with friends based on what's coming out of Gamescom, and if you haven't gotten to play Smash or Pokémon at previous events, then you'll want to have time set aside to give it all a go starting August 31st in Seattle.
Leave a Comment