UPDATE: It's been announced by Nintendo of America PR that Luigi's Mansion for the 3DS will launch in the region on October 12th!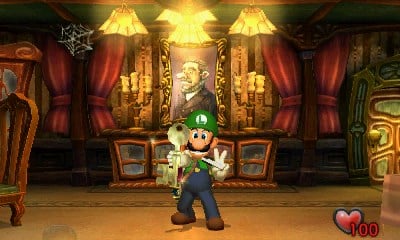 ---
Today's the first day of Gamescom 2018 and as a result we're starting to see news trickle in, especially regarding the European market. Nintendo UK's Twitter has announced the release date for Luigi's Mansion 3DS to kick things off. Not only that, but the Super Mario UK feed has also confirmed a special bundle for Super Mario Party featuring two Joy-Con – neon Green and neon Pink – which will launch a month later than the game. Check out the announcements:

Back on his feet, Luigi hopes his next trip to a haunted house turns out better when #LuigisMansion comes to  #3DS on 19/10 – just in time for Halloween! 😱 pic.twitter.com/jKz0wJLLOl

— Nintendo UK (@NintendoUK) August 21, 2018
Super #MarioParty launches 05/10 on #NintendoSwitch.

If you're planning on being late to the party, a limited bundle that includes the game and a Joy-Con Pair (Neon Green/Neon Pink) will arrive in shops on 23/11. #NintendoGC pic.twitter.com/yqYNV23mb6

— Super Mario UK (@SuperMario_UK) August 21, 2018


We'll just have to wait and see if other regions get the bundle and whether or not Luigi's Mansion 3DS will launch on October 19th worldwide!

Leave a Comment