(Note: the author of the article is fully aware that "haberdashes" is not a proper word, nor one that makes any grammatical or semantic sense, and would thus like to apologize.)
If you're a fan of 3D collectathons circa the N64 or so, then we've got some exciting news for you — the acclaimed throwback platformer A Hat in Time is coming to the Nintendo Switch.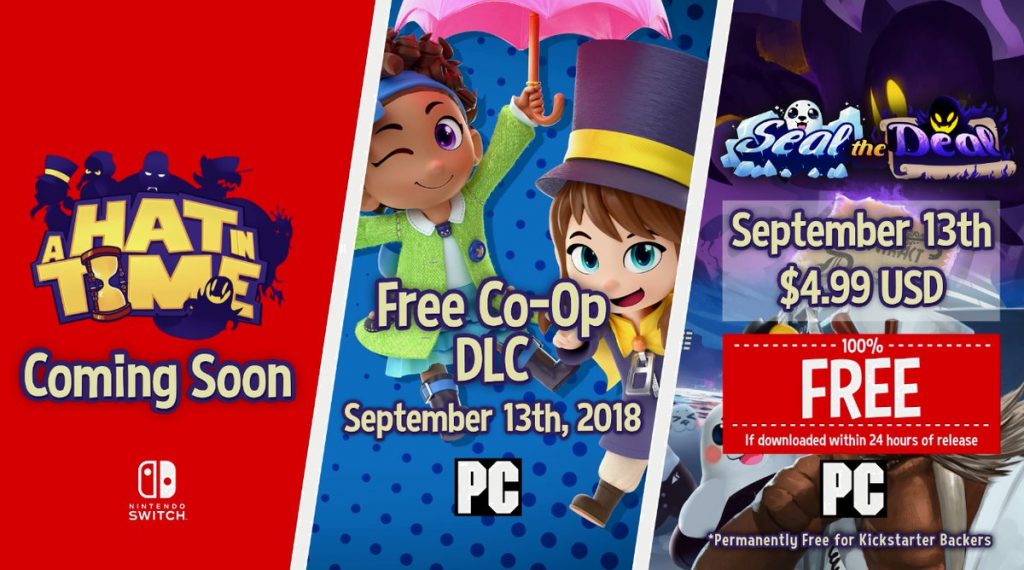 Developed by Gears for Breakfast, the game follows the plucky Hat Kid on her quest to find the missing Time Pieces of her spaceship. Players will jump, brawl, and stitch new hats with new powers as they journey to collect all the Time Pieces. The game released late last year to critical and popular acclaim, so it's sure to find a good home on Switch.
The port is also notable for the fact that the developers previously stated that the engine would make a Switch version impossible — the game runs on Unreal 3, which the Switch (at least previously) did not have great support for. It appears that the issue has been solved, so we'll be seeing A Hat in Time on Switch sometime soon. Stay wired for more details on the game, including a release date.
---
Leave a Comment