Splatfests can teach you a lot about yourself. Sometimes you know exactly where you stand on a subject, like how pulp free orange juice is the superior drink option and nothing can change my mind. But others it takes some serious thinking to find where your allegiance lies. For North America's next Splatoon 2 event, I still have a lot of soul searching to do.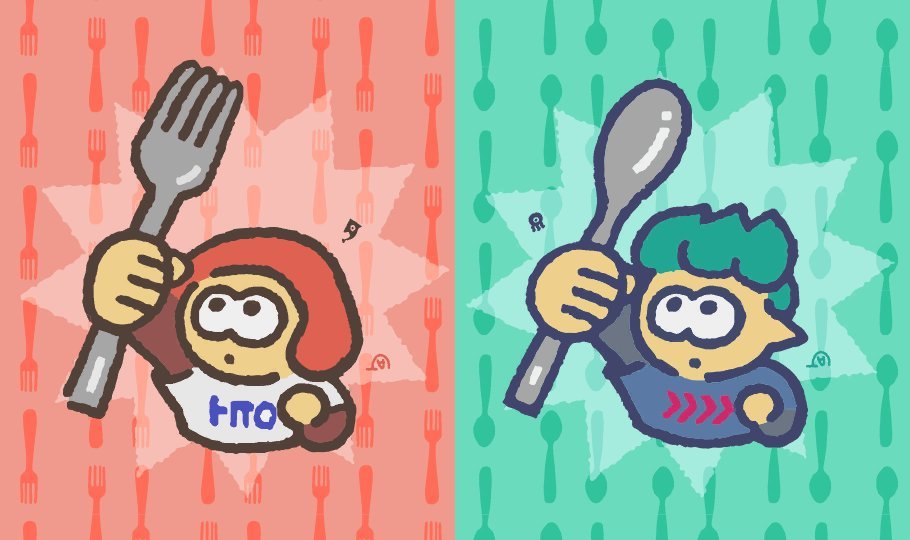 A recent data mine has shown that the next batch of themed Turf War will deal with utensils, specifically Forks and Spoons. Fork feels like the right answer at first. Eating steak with a spoon would just be silly and undermine the satisfaction of biting it off the fork. Cake (another robbed Splatfest victim) is more easily managed with a fork as well. If you can rend steak and have your cake and eat it, what else is there?
But then there's a whole world of soups and desserts you've shunned. Spoons are also much more suited for stirring… I can't rightfully put a fork in my cup of coffee, can I? I don't know who I am anymore if it comes to that. There's still time to decide though: according to the data mine this one won't be starting until August 24th.

Leave a Comment