UPDATE: According to Kotaku, the game will officially be unveiled sometime tomorrow. Keep on the lookout for confirmation then.
---
While plenty of smaller gaming-focused outlets have sprung a leak or two in the past, few would expect one of the classier financial publications to be the one to drop some big news unexpectedly. Yet Forbes accidentally published an article that revealed the existence of Diablo 3 for Switch, long rumored but now confirmed by the haphazard slip-up.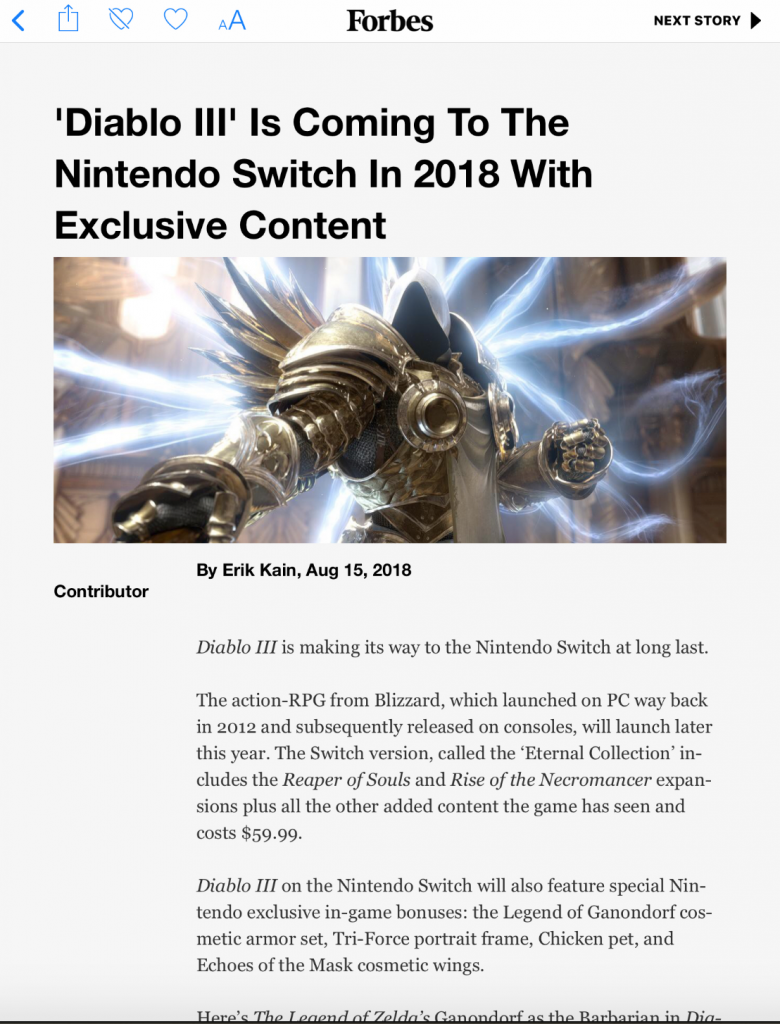 Titled the "Eternal Collection," the Switch version will include both the Reaper of Souls and Rise of the Necromancer expansions for $59.99. Similar to the Switch version of Skyrim, this port will feature Zelda exclusive items — the Legend of Ganondorf cosmetic armor set, Tri-Force portrait frame, Chicken pet, and Echoes of the Mask cosmetic wings. The article included a pic of the Ganondorf armor, which fits the Diablo aesthetic like a glove.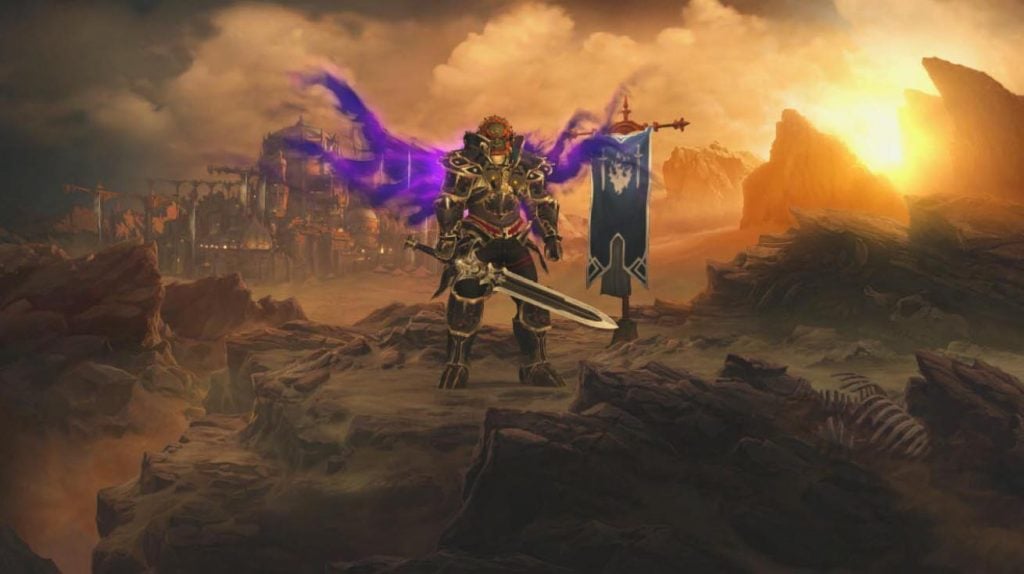 You can play with up to four people locally or online, and it looks to be launching sometime this year (so very soon). We'll still need official confirmation from Blizzard or Nintendo, but the Forbes article definitely looks legitimate. Stay wired for more details on the game as they come out.
Leave a Comment