Tracking down Peach in every Kingdom after wrapping up Super Mario Odyssey's story stands out even now as a fun use of the character and a great excuse to globetrot all over again. Her different outfits are the icing on the cake there, showing different sides and styles of our favorite princess.
In the Japan-inspired Bowser's Kingdom that meant a Fire Flower patterned yukata, perfect for a summer festival and made complete with an adorable Boo mask. It looks like that wasn't the only style considered though, with new concept art showing two additional designs: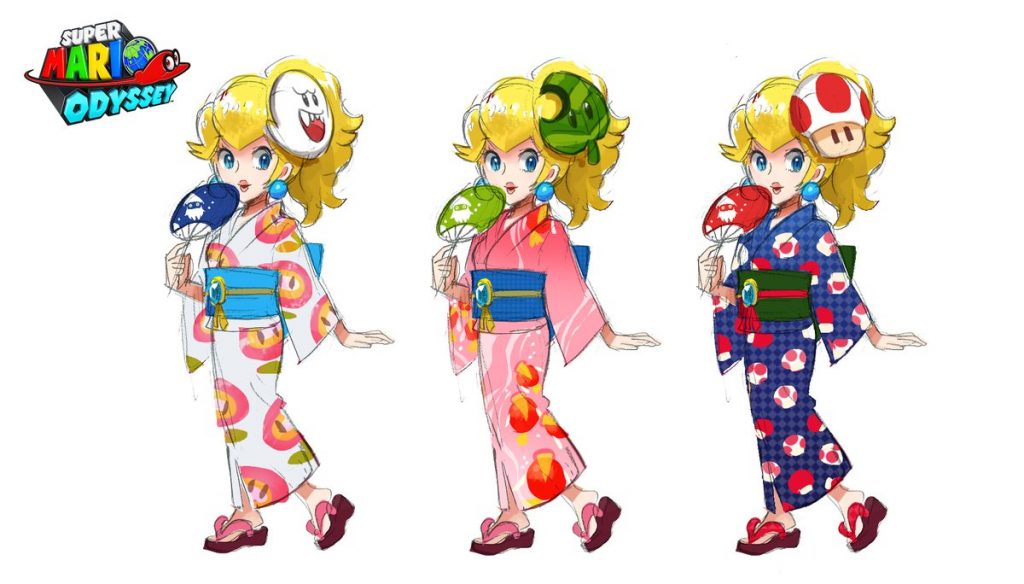 The Cheep-Cheep adorned pink one not only references the Mario enemy itself, but also ties into the common yukata design motif of carp. She also trades in the Boo mask for a green Super Leaf. Her blue mushroom based design, on the other hand, models the mask after the classic power-up, though with Toad's red-on-white color scheme instead.
Seeing these has me wondering what looks were considered for other kingdoms, but more than that I want to know what everyone's favorite was. Let us know, and look forward to more on Super Mario Odyssey.
Leave a Comment