King K. Rool's recent introduction to Super Smash Bros. Ultimate has brought some new details about Donkey Kong Country into the spotlight.
The title was originally going to look something like, "Donkey Kong's Monkey Mayhem." King K. Rool first had the title of Kommander, before being promoted by the time of the game's release.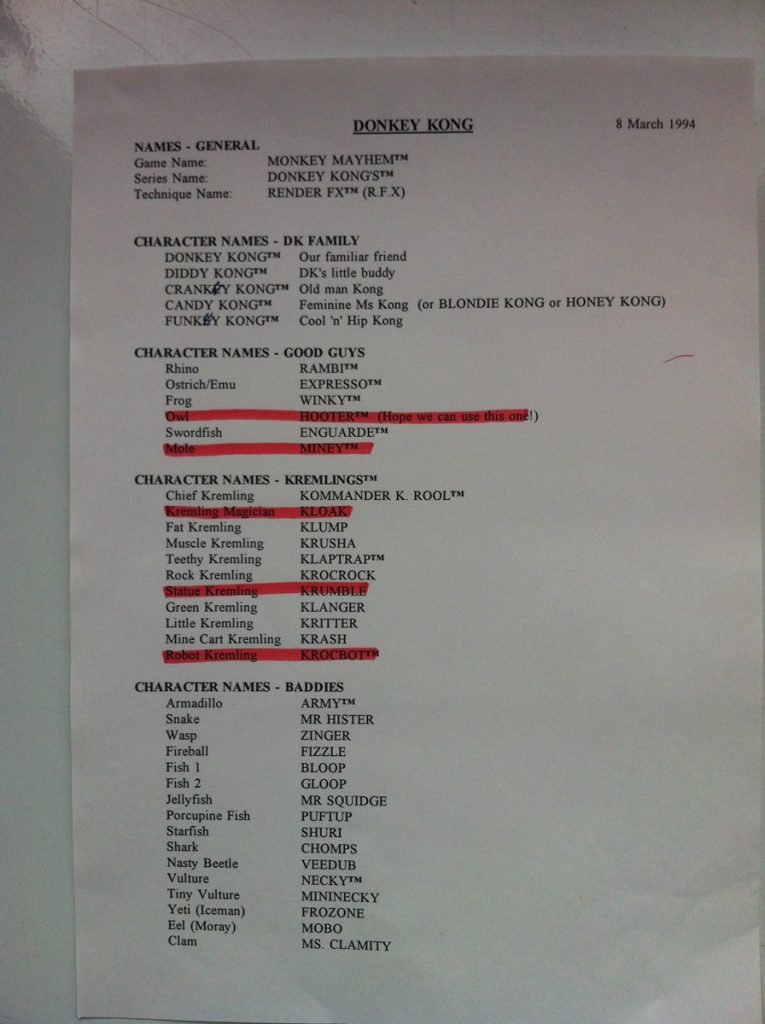 Cranky and Funky Kong were going to be spelled "Crankey and Funkey," which is just strange to look at and think about today.
Gregg Mayles, designer on the DKC series, responded to King K. Rool's Smash debut on Twitter, saying:
"Never expected old K.Rool to make it out of DKC, let alone turn up in #SmashBros nearly 25 years later. Maybe I should have spent a bit more than 5 minutes coming up with his slightly rubbish name."
Mayles continued sharing information by tweeting out early Kremling concept art, depicting K. Rool with a much more tough and serious look:
Unearthed some very early #DKC Kremling concepts, which showed the origins of a far more serious and tough-looking #KRool as 'Krudd'. Also the military theme that was dumped pic.twitter.com/DEYJhLe5OY

— Gregg Mayles (@Ghoulyboy) August 13, 2018

Diving back into DK history is fascinating! So much has changed since the series' initial release. Are you excited for DK's arch nemesis to settle it in Smash? Let us know!
Leave a Comment