If you were a little disappointed that Shovel Knight is an Assist Trophy rather than a playable fighter in Super Smash Bros. Ultimate (even though that's still amazing!), you now have reason to look forward to the Switch release of Rivals of Aether.
Rivals of Aether is an indie Smash-like game designed by and for competitive Smash players. It was announced earlier this year to be coming to the Nintendo Switch, although it still doesn't have a release date.
In a blog post on the ROA website, the developers detailed Shovel Knight's gameplay and release schedule on the PC version. He'll release on Steam in September for $4.99. The DLC also includes a new Troupple King stage inspired by Shovel Knight's game.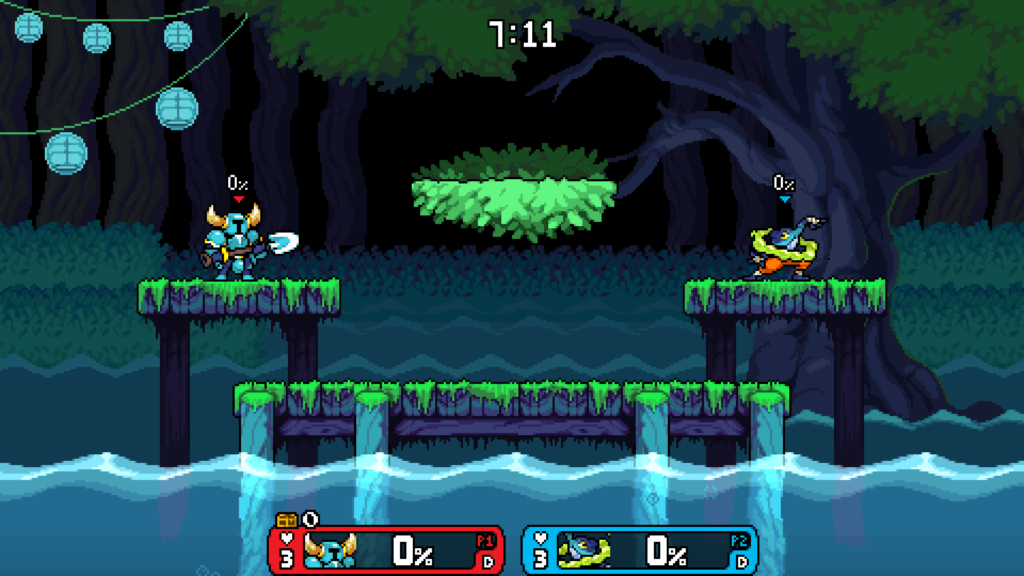 Shovel Knight will have a unique mechanic that knocks treasure out of his enemies. By taunting, Shovel Knight can summon Chester to spend the gold on upgrades and abilities.
The blog post mentions that Shovel Knight will be the game's last character, but the developers plan to release a Definitive Edition on PC in early 2019, with plans to bring it to other platforms at a later date.
While we still don't have much information on the Switch version of Rivals of Aether, when it does arrive, there will be enough Shovel Knight cameos in Switch games that they could form their own genre. I'm very, very down with this idea.
Keep it locked here for more Shovel Knight news!
Leave a Comment