Alongside today's Pocket Camp update comes the debut for Julian's stardust cookie. If you're a dreamer who loves romantic vibes and the night sky, this is most definitely the cookie for you! Decked out in shades of blue, stars, and beautiful constellations, all the items in this new series will give your camp an entirely new whimsical feel.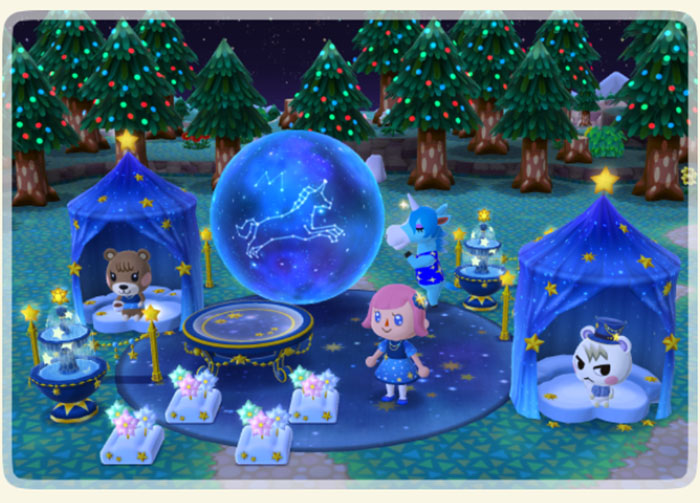 Check out the furniture and clothing items included in the stardust cookie:

The featured item in this offering is the giant planetarium. Acquiring it and fulfilling the animals' requirements will earn you a special memory featuring Julian, Rex, and Charlise.
Is this new cookie tempting you at all? Let us know on Twitter!
Leave a Comment