Evo 2018 is this weekend, and for fighting game fans there's plenty to see on stream. The official scheduling is now available, and while in my experiences games can sometimes run a little long or their time slots shift slightly, it's still one of the best resources for knowing when and how to see all the action unfold.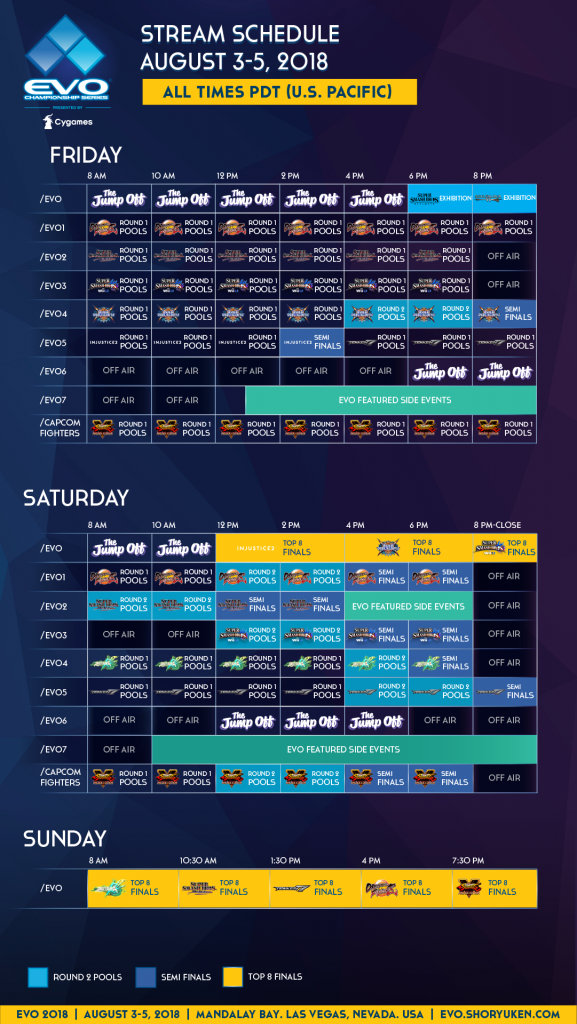 If you prefer the short and quick version, we've got you covered. This chart breaks it down by game and lets you know both when play will begin and what round the game should be in at that time. While BlazBlue: Cross Tag Battle and Super Smash Bros. Melee will have their finals on Saturday August 4th, you'll be able to catch Super Smash Bros. for Wii U and Dragon Ball FighterZ on the main stage during Sunday's all day grand finals event on August 5th.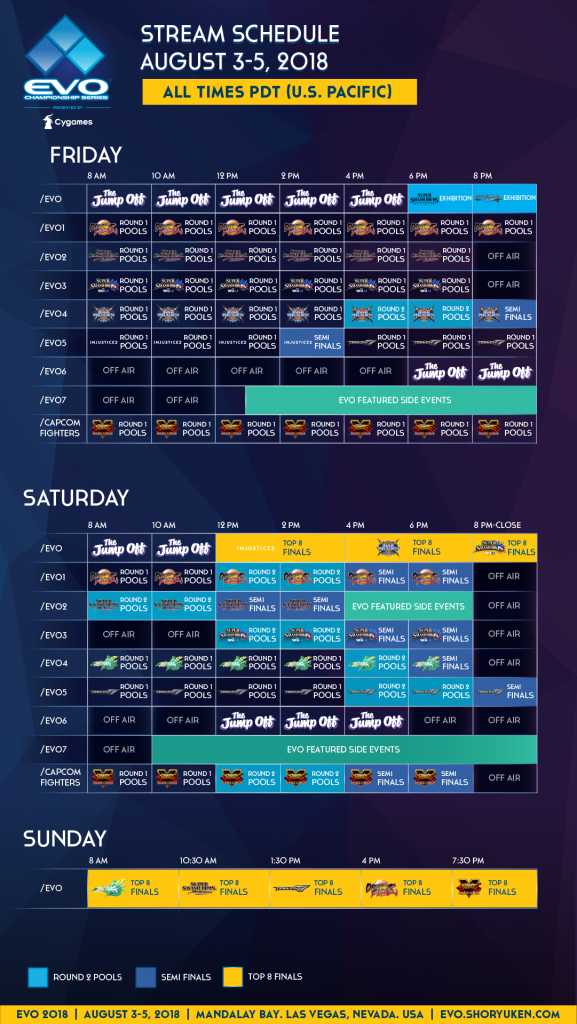 Look forward to more on Evo 2018, including any announcements or reveals, this weekend starting August 3rd.
Leave a Comment