Super Smash Bros. Ultimate may be GameCube compatible, but if you haven't got a backstock of one of the greatest controllers of all time, PDP is offering up a new alternative based on that beauty. Have a look for yourself at the Link, Mario, and Pikachu inspired designs: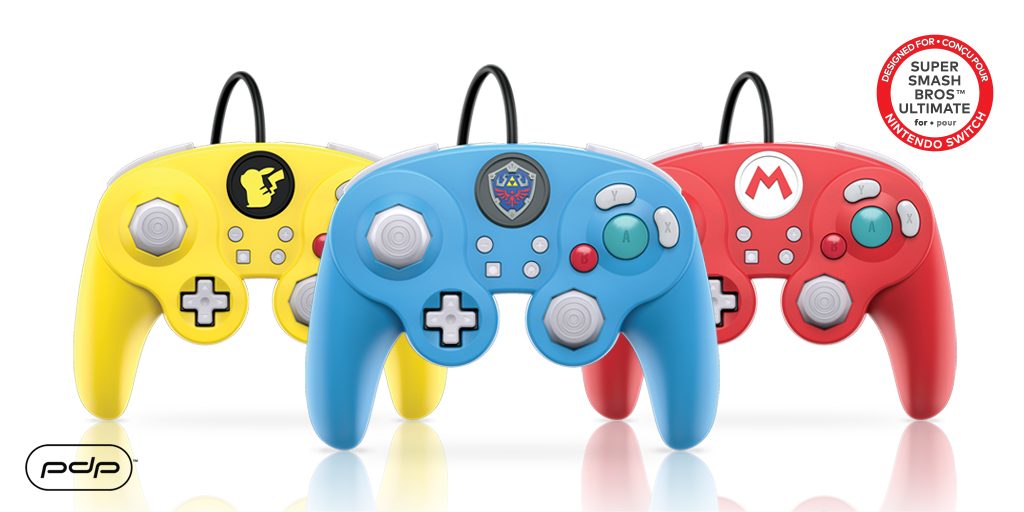 The controllers will be wired, with the ten foot USB cable promising great input response and plenty of space. Based on the product pictures, these are modeled after the original through and through, to the point of being able to swap the second analog stick for a C-stick exactly as you remember it.
Look forward to more info on pricing and availability for the controllers, and expect them to arrive sometime this holiday season.
Leave a Comment