Starting next month Sega will be bringing classic games to the Nintendo Switch under the Sega Ages umbrella, with help from M2, the renowned porting studio behind the great Sega 3D Classics on 3DS. Just yesterday it was confirmed that Sonic the Hedgehog and Thunder Force IV would be among the initial wave and now, thanks to Gematsu's translations, we have an idea of what will be included.
Sonic will have a lot of toggles for your enjoyment. Stage select no longer requires a cheat code input, both the English and Japanese versions are available to play, and the Mega Play arcade Time Attack variants of stages can be rushed through. Most intriguingly, however? Sonic 2's Spin Dash and Sonic Mania's Drop Dash can be activated! The latter is especially exciting as it's the first time the move has officially been retroactively added to the classic game.
Finally, there are the Challenge Modes. One of these tasks you with getting the fastest time on Green Hill Zone Act 1 while another is a Score Attack for the entire game. Each of these has an Online Leaderboard.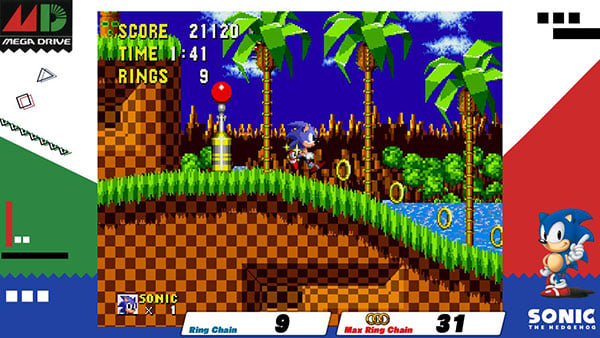 As for Thunder Force IV, it too has the English and Japanese versions, as well as slowdown reduction options. There's also a Kids Mode that reduces the difficulty, inspired from the game's Saturn port, and "STYX Mode", which lets you play as the ship with all of its weapons from Thunder Force III!
Both Sonic and Thunder Force IV, plus a variety of other Sega classics, will launch on the Switch eShop next month.

Leave a Comment