It's amazing that it took this long to get some standard Hot Wheels of Mario and friends in karts, but "Here we go!" into a new line of collectible toys for everyone's favorite racing series.
The newly revealed Mario Kart Hot Wheels show off eight characters: Mario, Luigi, Peach, Yoshi, Toad, Bowser, Wario, and Rosalina. Each of their vehicles are inspired by karts from Mario Kart 8, with half having the standard kart design and the others sporting more unique rides. Each will sell for $4.99 when they release next year.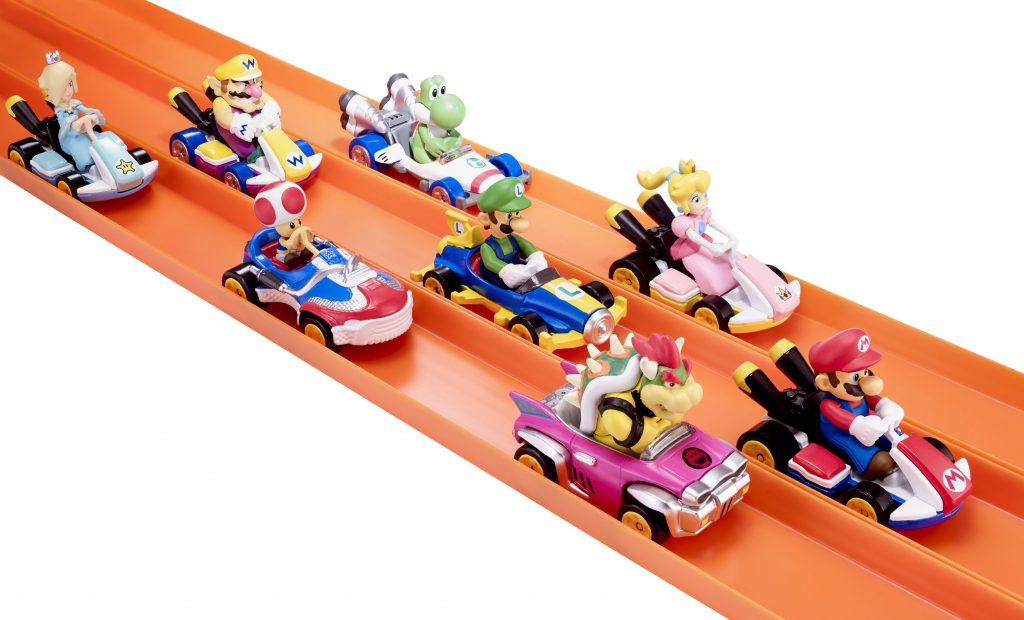 Fans at San Diego Comic-Con will be able to check them out in person both at Nintendo and Mattel's booths, running from tonight through Sunday, the 22nd. There will also eventually be tracks sold in the lineup, making dreams come true and wallets weep.
Look forward to more on these Mario Kart Hot Wheels in the future, coming to stores Summer 2019.
Leave a Comment