For everyone ready to power up and take on Dragon Ball FighterZ anywhere they go, some good news has come out of Japan today. It sounds like the game will be receiving an open beta test for Nintendo Switch, similar to how it received one on PlayStation 4 and Xbox One in the leadup to those releases; however, the Switch's beta may be local multiplayer only, rather than online.
More definitively though, the game's next two DLC fighters have been revealed. Joining their Super Saiyan and Super Saiyan God variants are now the previously datamined Base Form versions of Goku and Vegeta. They'll both have familiar moves from the earlier parts of Dragon Ball Z, like the Gallick Gun for Vegeta and Spirit Bomb for Goku.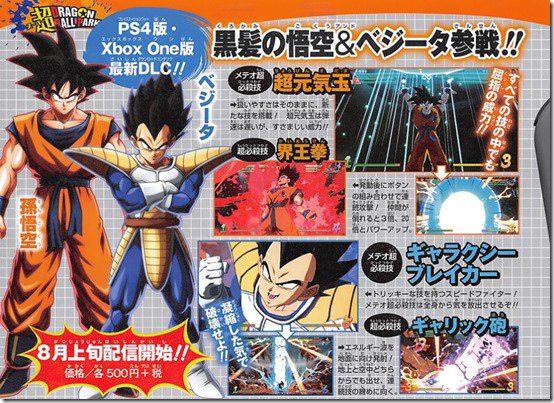 They'll be available for other platforms in August as well, with any Switch inclusion of them coming after the game's September 28th release.
Leave a Comment