Even after spending ample time into Super Smash Bros. Ultimate at E3 this year, I'm still finding little details to get excited about. Today that comes courtesy of the Smash blog's post about Moray Towers, the representative stage for Splatoon and the Inklings. With its vertical design and back-and-forth walkways it was already an interesting stage from a fighting perspective, and now we know the aesthetics and true to source details are the things that really make it stand out.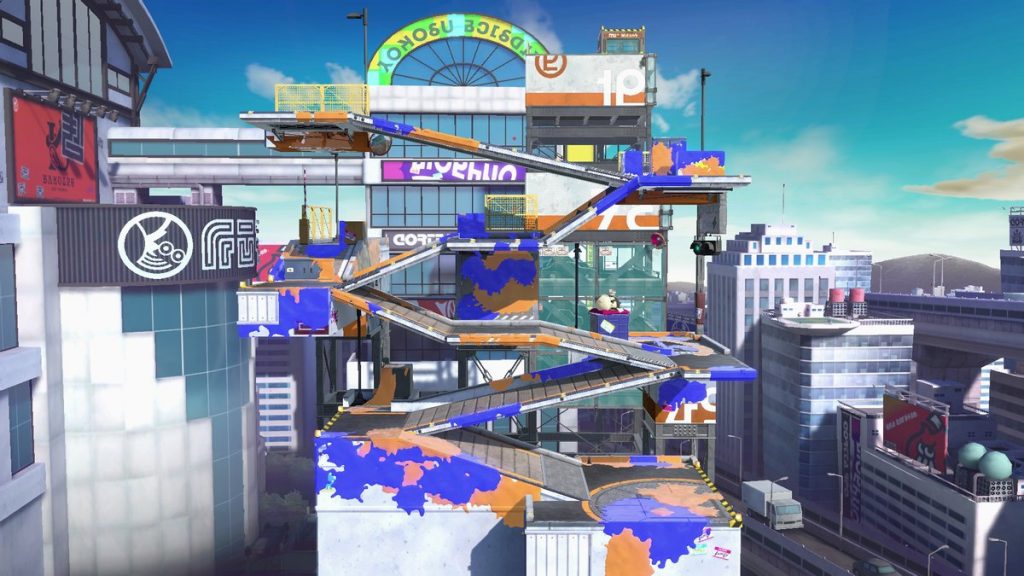 The stage having day and night versions calls to mind Splatfests (fitting since Moray Towers was revealed in the original Splatfest trailer), but it's a couple of stray cats that seal the deal here. Judd will be shown hanging out, with Lil' Judd in tow, and he'll actually hold up a colored flag for the currently winning fighter or team mid-match.
You can look forward to fighting on Moray Towers and Super Smash Bros. Ultimate's other 80+ stages this December.
Leave a Comment