Wolfenstein II: The New Colossus is the third AAA port to the Switch from the good folks over at Panic Button Games, and in my opinion, it's the most ambitious venture of them all. With last year's fantastic ports of Doom and Rocket League, Panic Button had some mighty big expectations from the Nintendo community when tackling this project. While the game suffers from many of the the graphical issues that Doom did on the Switch, overall, Wolfenstein II manages to be a completely intact and faithful port of the PS4, Xbox One, and PC releases of the game.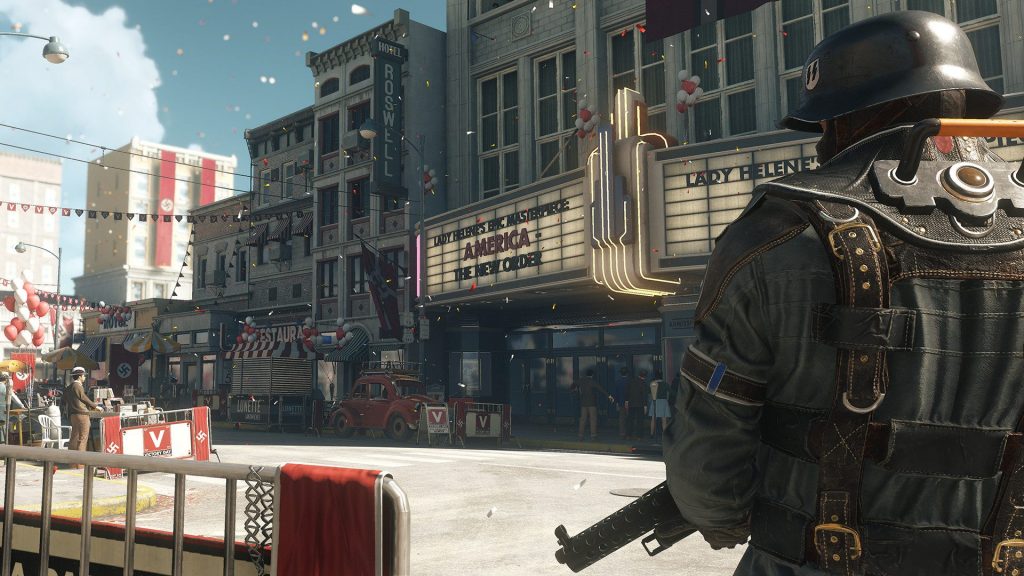 Exploring the darkness on Switch
Once again, I'm left in awe that a graphical powerhouse like Wolfenstein II managed to be ported to Nintendo's little hybrid with all of its features intact. While Doom set the bar for how a AAA port to the Switch should be carried out, I was a bit more skeptical with how Panic Button would handle a game like Wolfenstein. Doom was dark and lacked an expansive selection of colors. Wolfenstein, on the other hand, takes place in a huge selection of landscapes, ranging from dark submarines to fully lit city streets. I'm happy to report that I was pleasantly surprised with just how well Wolfenstein translated on the Switch — maintaining a fairly consistent 30fps and keeping the stunning visuals mostly unblemished.

While the overall performance of Wolfenstein was generally what I would consider to be good, the game did suffer in the visual department on a number of levels. The resolution seemed to fluctuate depending on what was happening on screen, textures tended to pop in and out, character models sometimes looked blurry and unmoving during emotional moments in the story, and, occasionally the game would drop to unacceptable frame rates when multiple enemies or a massive boss was on screen. While these issues existed throughout the 14 hour campaign, they never really took me out of the intense action and fast-paced fun of Wolfenstein. Even with the Switch's graphical limitations, I still found myself shocked that I was playing such an impressive looking FPS on a handheld device. Once again, Panic Button and Bethesda have proven that gone are the days of inferior ports for Nintendo consoles. With the exception of a graphical downgrade, everything is here from the PS4 and Xbox One versions of the game, plus more.
It's all about control
Similar to Doom, Panic Button and Bethesda brought the amazing gyro aiming control scheme to the Switch, and boy oh boy does it work well! I've never been what you would consider to be a great FPS player. Outside of a mouse and keyboard, I tend to have trouble aiming with any level of accuracy, which makes the addition of gyro controls such a godsend. If you need to adjust your aim slightly to slaughter a Nazi officer, you simply tilt your controller up to get the pinpoint accuracy to bring the third Reich to its knees. For those of you who prefer to play without this feature, you'll be relieved to hear that it's easily turned off and on in the settings.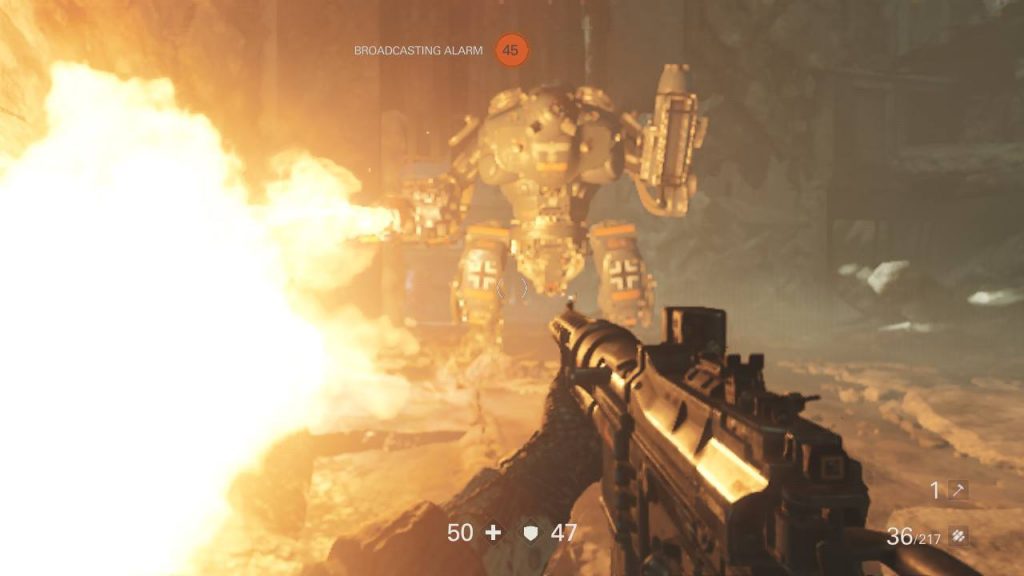 Speaking of controls, I've had ample time to play Wolfenstein II both with the Joy-Con and Pro Controller, and both methods work incredibly well. While I prefer the Pro Controller in most cases, I still had an absolute blast with both control schemes with no major hitches during gameplay.
Recommended
Wolfenstein II has shown fans once again the amazing heights that the Switch can reach in terms of gameplay. Bethesda and Panic Button Studios appear to be leading the way when it comes to pushing Nintendo's newest system to its absolute limit. While the annoying motion blur and low resolution textures were distracting during parts of my playthrough, overall, Wolfenstein managed to exceed my expectations of what a first-person shooter on Switch can look and play like. If you're new to the series, or you just want to play the game on the go, Wolfenstein is a solid pickup.
Leave a Comment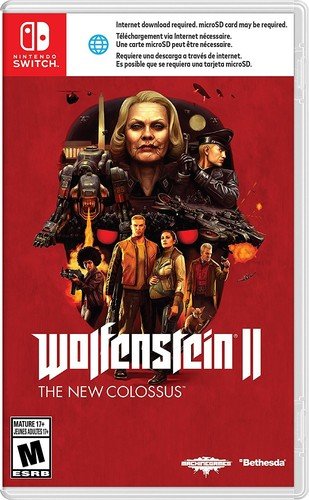 System: Nintendo Switch
Release Date: June 29, 2018
Categories: First Person, Action, Adventure
Publisher: Bethesda Softworks
Developer: MachineGames