Our Nintendo Classic Mini Famicom Shonen Jump Version just arrived from Japan, and we couldn't wait to get our hands on the little golden treasure. While we can appreciate the fact that the compact system sports 20 classic games, one of the main reasons we've been so hyped to own it is purely for aesthetics. The gold shimmer contrasts that deep red beautifully, making it an absolutely stunning piece to display in any collection — especially the one here at Nintendo Wire headquarters.

To give you a better idea of what you can expect from the special edition Famicom, we've compiled a small gallery displaying the system in a variety of angles for your viewing pleasure. Stay tuned for more photos, because we plan to add additional images that include this beauty side by side with other systems in the Nintendo Classic series!
You can still order your very own Shonen Jump Version Famicom from Play-Asia.
Gallery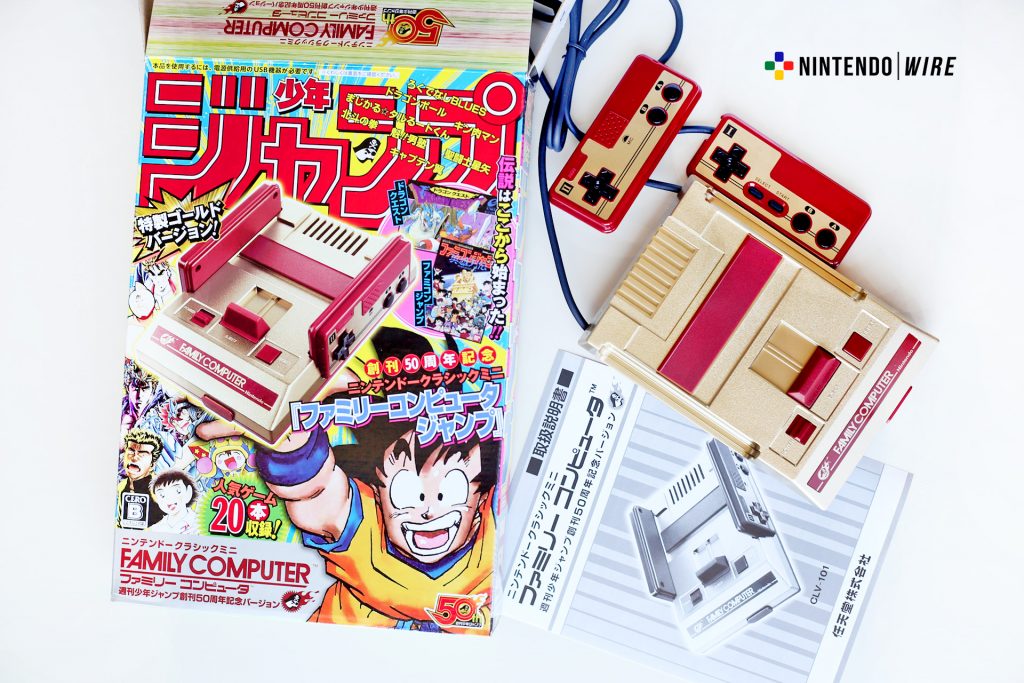 Leave a Comment