In a month, players and fans from around the world will come together for Evo 2018, the world's largest fighting game tournament. Hosting eight games and thousands of players across its weekend, the final results for registration leaderboards are up.
Evo 2018 Final Leaderboard Update July
#1 DragonBall FighterZ
#2 Street Fighter V: Arcade Edition
#3 Tekken 7
#4 Super Smash Bros. Melee
#5 BlazBlue Cross Tag Battle
#6 Super Smash Bros for WiiU
#7 Guilty Gear Xrd: Rev 2
#8 Injustice 2#Evo2018

— Joey Cuellar (@MrWiz) July 2, 2018

Leading the pack is the second youngest game in the lineup, Dragon Ball FighterZ. While the version at the tournament won't be the Nintendo Switch port, it's even more proof that you should be excited for the anime faithful fighter.
Further down we see Super Smash Bros. Melee, the oldest title onboard and the GameCube legend that just won't die. Expect to see the usual suspects when it comes to players battling it out for further glory. At sixth is Smash for Wii U, stepping down from the main Sunday grand finals stage to make room for its older brother, Melee. With upcoming Super Smash Bros. Ultimate taking for much from this one, it could be the Wii U's last Evo year.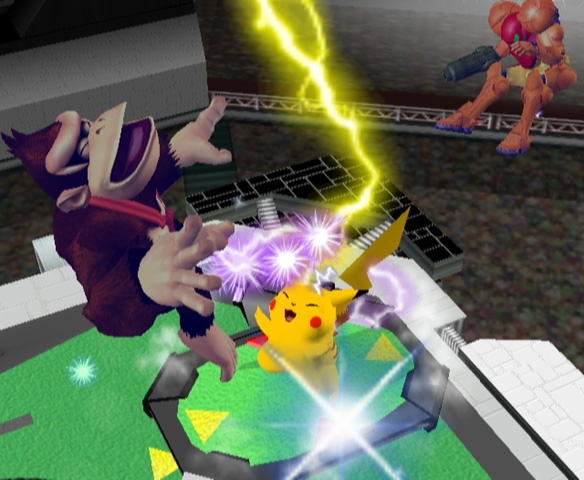 Between those two we've got BlazBlue: Cross Tag Battle, the newest game on the list. Again, it won't be the Switch version on offer, but fans of the game should expect some great moments and maybe even the official reveals of its long since datamined DLC characters.
Evo 2018 kicks off on August 3rd in Las Vegas. You can catch the Super Smash Bros. for Wii U finals on Saturday, the 4th, while Melee will take the main stage on Sunday, the 5th, during the all-day grand finals event.
Leave a Comment