You all know I can't say no to some extra cute Kirby art, though today it's a little more conceptual. A while back the official Japanese Kirby Twitter shared a look at how the designs of two of the newest copy abilities came to be. Have a look at Artist first:
It looks like along the way the only constant was paint, with varying kinds of headgear being considered. The paint bottles and palettes look a little silly, but I'm kinda digging the poofier, rounded cap ideas. The eventual beret design ended up fitting perfectly, though I am partial to the splatter making the star pin into a shooting star.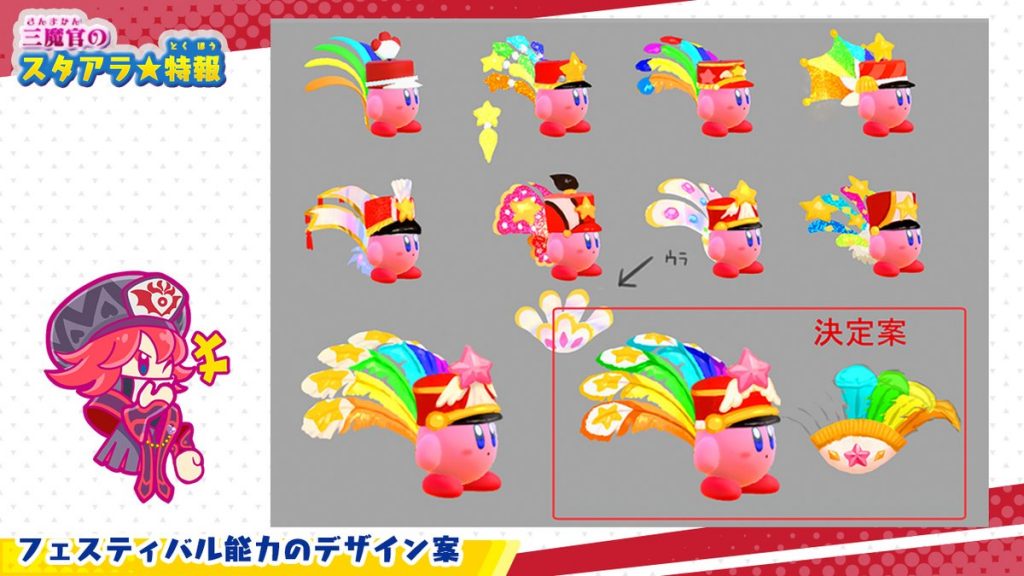 Festival, on the other hand, seemed fairly locked into its look. The hat and feather look was never exactly deviated from, though the designs did go through some more bedazzled variants. It may have been the least seen of the new skills; still, it's a treat to see how Festival came together to become one of the more powerful abilities.
Here's hoping we get looks like this for Spider and Staff, and plenty more of the all new things that came along in Kirby Star Allies.
Leave a Comment