Following the initial delay for Runbow on Switch, the game has finally received a new release date. Get ready to experience multiplayer madness when the game hits the Nintendo eShop on July 3rd.
Run and jump with platforms and obstacles appearing and disappearing as the ever changing background morphs in colors. You have the option to play alone or with friends, both locally and online, while competing in modes like Run, Arena, and King of the Hill.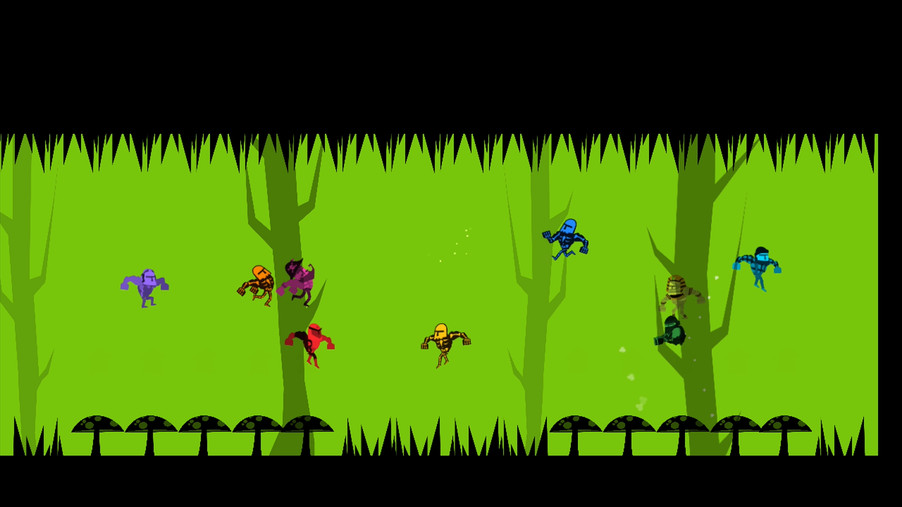 Here's a more detailed list of what you can expect in Runbow from developer Headup Games:
Save Poster District from the evil Satura in Adventure, and choose your own path through a massive map of over 140 single player levels.
Take on The Bowhemoth, a single, ultra-difficult challenge in the belly of a colossal beast. On your own or with friends, its sure to test the skills of even the toughest platforming veterans.
Go head to head with your friends, locally or online, in Run, Arena, or King of the Hill, for a colourful, crazy competition. Host a Private Game for you or your friends, or hop into an Open Party and take on the world!
Tons of costumes and Indie Guest Characters are waiting for you to unlock, including Shovel Knight, CommanderVideo, Shantae, Lilac, and many more.
Hundreds of pieces of unlockable Gallery content await you, from concept art to characters, and even a few hidden secrets…
Runbow on Switch is only a few weeks away! You can also look forward to the physical edition that includes all the DLC and stickers, which is expected to hit shelves sometime in Q3.
Until these become available, get hyped even more by watching the trailer:
---
Headup Games PR via Nintendo Everything
Leave a Comment